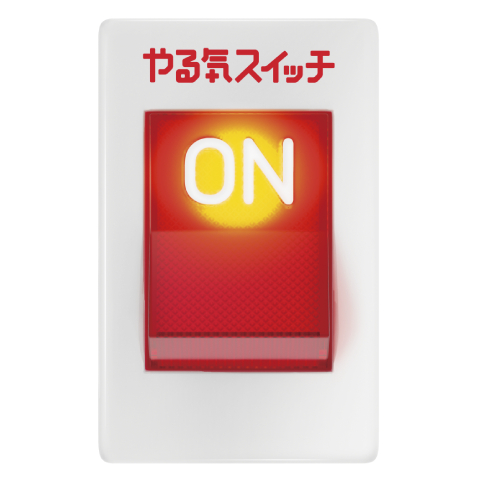 Featured Job
Kids Duo ESL Teacher - Greater Tokyo Area
Accommodation Support Available
Associate/2-year Diploma
0 year of teaching experience
We are looking for new teachers who:
Are Fluent English Speakers*
Have at least a 2-Year Associates Degree OR Valid Working Visa
Are independent and creatively minded, ready to innovate and adapt in any circumstance
Can be team-oriented, passionate, enthusiastic, and creative in your approach to teaching children
Have a strong sense of professionalism, and are self-motivated
Prior experience with children (teaching or otherwise) is preferred

*Our curriculum puts emphasis on pronunciation and phonics practice. While we of course welcome English speakers from a variety of countries with varying dialects and accents, we ask that you are able to effectively teach and express these concepts in a phonetically natural English environment. Only applicants that are able to meet the highest standards of fluency will be considered.
Fully-paid comprehensive initial training, in addition to regular training workshops throughout the year
All-English On-Boarding and Relocation Support
Salary & career advancement opportunities based on performance
Renewal bonus of ¥100,000 upon successful completion and re-signing of a 1-year contract
10 paid days of leave/year (after 6 months of employment), in addition to national holidays
Work-related commuting costs fully reimbursed
Social Security & Health Insurance
Visa sponsorship and renewal support
Note: Some contract details may vary depending on location.
Yaruki Switch Group is currently accepting applications for our Kids Duo schools throughout the Greater Tokyo Area (Tokyo, Kanagawa, Saitama, and Chiba)!

Main Duties and Responsibilities
Follow the Kids Duo framework of lessons, while creatively developing your own personalized and unique approach to teaching
Supervise and maintain the safety & well-being of students, model proper behavior, and teach fundamental social skills
Cleaning and organizing
Participate in occasional special events held on weekends/holidays (typically once per month; Halloween, Christmas, seasonal (Spring, Summer, and Winter), Spelling Bees, Speech Contests, etc.)
Interaction with parents
Promotional activities (handing out flyers, etc.)

Our Teaching Style

Kids Duo focuses on fostering students' confidence and enthusiasm in English via interactive games and activities.
Our motto is "Play in English, Learn in English," and with this mentality in mind, we strive to create a fun, safe, and comfortable environment in which our students learn usable, real-life English.
Kids Duo teachers take turns leading and supporting both large and small groups of students aged 3 to 12, a variety of highly active games and activities, including Arts & Crafts, Music & Dance, Social Studies, Outdoor programs, etc.
While a set curriculum and lesson plans for main activities are provided, teachers are expected to grow and expand on these foundations with their own unique and original games and lesson ideas; allowing ample creative freedom to personalize their teaching approach and inject passion and enthusiasm into your class.
Regular working hours fall within the hours of 9:00-20:30, Monday through Friday (occasional special events also held on weekends as well).


Application Process
Application Submitted
Screening Process (2-3 business days) *
1st Interview (Online)
Introduction to School & 2nd Interview (In-Person/Online)
Official Offer of Position
On-Boarding / Visa Support (if necessary)
Initial Training & School Placement


Who We Are

Yaruki Switch Group is the largest private education group in Japan, comprised of 8 total brands with more than 2,000 directly owned and franchise-managed schools nationwide. Leveraging 30+ years of industry experience, our English language schools – Kids Duo, WinBe, Kids Duo International, and I Kids Star – are specifically tailored for young learners, with a focus on teaching through fun, hands-on activities and exposure to practical, usable English!


Note: While we sincerely appreciate all applications, only those candidates selected for an interview will be contacted.
Yaruki Switch Group is a Japanese educational organization boasting a track record stretching 40 years in teaching, nurturing, and developing the futures of children.
We have established and continue to grow successful, well-recognized brands in such educational fields as Supplemental Learning, Early Childhood Education, English Childcare, and Bilingual Kindergartens - not just nationwide, but worldwide as well.
With our philosophy of 'Individual Approaches for Individuals,' we have developed a network of over 2000 schools and counting!⁣ ⁣
What we treasure is not just academic development. We respect the unique characteristics of every child and nurture their confidence and motivation by assisting them in the achievement of their goals. "Think for yourself, decide for yourself, and act for yourself;" we help our students to polish their "自分力" (power of independence) to take on new challenges and decide their path in life without being swayed by the values or judgment of others.⁣ ⁣
We offer a competitive employment package with career advancement opportunities, a fun and supportive teaching environment, and thorough training to ensure success in the role. Hiring year-round, an exciting position teaching awaits you. Be the difference. Come teach with us!
Teaching in Japan continues to be one of the most popular options for English teachers as well as licensed classroom teachers. One of the world's most technologically advanced countries, Japan also maintains a culture of old-world tradition and appreciation for beauty.
Yen (¥) / En (円 or 圓) (JPY)
Please note that Teach Away provides information on behalf of schools and cannot accept liability for information provided or policies schools may adopt. Be sure to verify all details that apply to you, and check for the latest visa and work permit requirements. For any questions regarding job postings, please contact the school directly. Teach Away believes in diversity and inclusivity, and that everyone deserves to be treated with respect and be considered fairly and equally for employment. We ensure all schools we work with adhere to our pledge to promote inclusivity and diversity in education and recruitment practices.