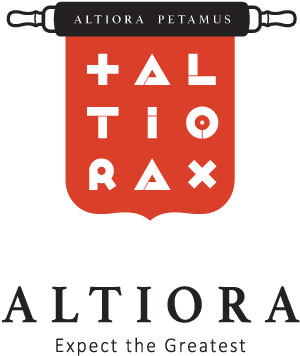 Featured Job
Kindergarten Teacher
Altiora Education Institute
Licensed Teacher, ESL Instructor
Bachelor

Teaching Credential/License

TESL/TEFL Certificate over 100 hours
Additional Position Info: Not home room type teaching.
Focusing on English class
Paid Vacation Days: 10 days | Weekend Included
Other benefits: Working visa sponsorship, Health Insurance, National Pension, Severance Payment
– Contract Type: Full Time
– Starting Date: 2022-01-04
– Working Schedule: M-F 9-6
– Teaching Hours: 30 hours
– Class Size: Maximum 15 Students
Job Remarks :
The Employee will act in an appropriately professional manner and be responsible for conducting professional English Language classes.
The Employee will be required to go through an orientation and training program before beginning teaching. The Employee will also be required to attend staff meetings and workshops, which are not held during working hours but will not be considered as working overtime.

The teacher's work shall consist primarily of the following:
to prepare teaching materials and develop English teaching methods.
in order to maintain the quality of lessons, 5 minutes of preparation time is required from the Employee.
will make a term plan and will submit the plan to the campus management team one week before the new term starts. This plan does not need to be prepared before the employee arrives in Korea.
will prepare tests, and mark them for the student's transcript. The Employee will also submit the results to the campus management team.
will prepare teaching materials for each class beforehand and will be honest and diligent in teaching students in all classes. The employer agrees to provide all curricula, textbooks, and other teaching materials.
will behave in a professional manner during class, and when socializing with students outside of class. The Employee will be aware of the cultural background of the Korean students, and the student's expectations of teachers.
Our motto is "Altiora Petamus", which means "Let us seek higher things". At Altiora, our mission is centered on helping students in this generation become leaders. Our curriculum is based on STEAM education that is fun and innovative to help young learners learn English as native English speakers.
 "Providing education in all areas and subjects"
To be good at English learning, language comprehension must be developed, and language comprehension is closely linked to non-recognition and cognitive ability.  In particular, experience shows that education for all subjects is more effective than education that specializes in certain areas. ALTIORA was born to create a new type of educational institution that can build the foundation for core competency.  We believe that education should change more deeply than the world changes.
-Chang-Wook Choi, President of ALTIORA
ALTIORA provides an ESL-focused education for young learners in Kindergarten (ages 3-7), following the STEAM education program. The lessons cover topics such as reading, writing, speaking, listening, grammar, and physical education.