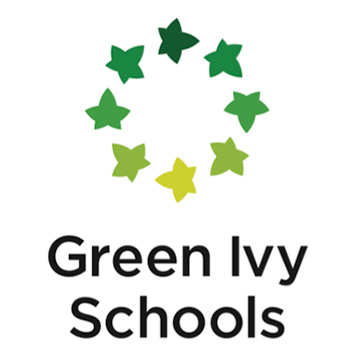 Featured Job
Lower Elementary Teacher
New York City, New York, Northeast, USA
Early Childhood, Elementary
Bachelor
3 years of teaching experience
3 years of experience teaching K, 1st or 2nd grade in a PYP, international school or constructivist environment & a completed a bachelor's degree preferably in a related field
Master's degree is highly desired
We are a Spanish & Mandarin immersion school, and so native Spanish AND/OR Mandarin are a plus
We offer health, dental and vision plans, short and long term disability, life insurance, a retirement plan that includes a matching contribution, eligibility for tuition remission for your dependents, and unique professional development opportunities.
What does AR, VR and AI stand for in your world? How familiar, but mostly, how comfortable are you using these? Pine Street School is welcoming teachers who are highly skilled in technology, with experience using a wide range of digital tools, media and learning environments for teaching, learning and assessing. Our ideal candidate embraces technology and sees it as a tool that empowers the learner. Surviving kit: innovation, teamwork and flexibility! You will join a fast-paced environment so having excellent time management skills is key.
Collaboration is king, we work in a co-teaching model developing the school's ethos and supporting relationships amongst students of all ages. Teachers plan with dual language, specialists and different grade level team members to develop and improve our Curriculum. You must be someone with exceptional communication skills and a nurturing, supportive approach. Effective and frequent communication with parents is expected, our goal is to guide and support them through the rich and complex experience of the PYP.
We follow a 50/50 immersion model (English+ Spanish OR Mandarin), inviting teachers to promote cross-cultural activities and the dual language immersion program in the school and community. You will be expected to help as a native Spanish or Mandarin or English-speaker, modeling for students and helping them maximize their learning by utilizing the target language consistently in the classroom.
Pine Street School has no walls, our teachers are encouraged to navigate the city and research sources, to get real-life experiences. You will be asked to actively utilize New York City as a resource for learning and to involve your students in sustainable community service projects and experiences. The city is our classroom and we mean it!
Teachers work closely with the Head of School and PYP Coordinator to evaluate student progress, support the teaching team and build their practice. Professional development, planning sessions & frequent parent communications are one of our team's priorities.
Are you ready for your next adventure in New York City? We are excited & will keep an eye on applications submitted.
Green Ivy Schools was founded by Dr. Jennifer Jones in New York City in 2012 to serve as a foundational network of schools representing best practices in education worldwide. The first two schools in the Green Ivy family are Pine Street School and Battery Park Montessori. These are "sister schools" and serve as two campuses in the Green Ivy network. Both schools offer internationally respected models of education (International Baccalaureate and Montessori), exceptional teachers, empassioned leaders, multilingual instruction and forward-thinking approaches. And both embody the warmth and sense of community that lets you know you are in a Green Ivy School.
What gives our schools the quality you feel the moment you enter are the "pillars" of belief that support them. There are eight core beliefs on which everything centers at our schools
As Part Of Our Team
You will have a meaningful career challenge; an opportunity to work on a project that prioritizes children's social-emotional development; and a significant role in an organization focused on optimizing the future of the world's next generation, at home and abroad
Green Ivy Schools is proud to be a home for professionals with exceptional standards and a deep passion for engaged learning. Our performance expectations for professionals stem directly from our philosophical pillars and are defined by the belief that great teaching can make the world a better place.
We only hire and retain teachers who see themselves as committed professionals and constantly develop skills in planning, classroom preparation, student facilitation and observation/assessment.  A Green Ivy Schools teacher is one who seeks collaboration and works tirelessly to improve communication with all school stakeholders. The professionalism of our teachers can be seen in their mindfulness as well as in the courtesy, positivity and solution orientation that they bring to every interaction.  Our teachers embody our mission and work to develop our schools into global models of best practice while bringing creative and forward-thinking ideas to the table, including those which encourage the integration of emerging technologies into teaching, learning and assessment. 
Our staff members are pioneers by nature and embrace spontaneous opportunities and dynamic growth as a part of the day-to-day school experience. They contribute to this evolving process by applying constant critical thinking and reflection and by bringing new ways of thinking and new connections into the organization, sometimes from non-traditional places.
A Green Ivy Schools employee never tires of growth and is always eager to expand awareness and ability.  It is this type of visionary teaching that defines our schools and is often recognized by our parents as our key differentiator.
Also known as remote teachers, distance teachers or virtual teachers, online teachers and online instructors are trained to teach students online. Online teaching jobs can range from blended courses that offer a combination of in-person and online instruction, to fully online learning. Online teaching offers job opportunities for a wide range of educators, from elementary school teachers to college professors. Online teaching jobs can be either full-time or part-time. If you're a qualified teacher with experience in a classroom setting, then online teaching could be your next big career move.