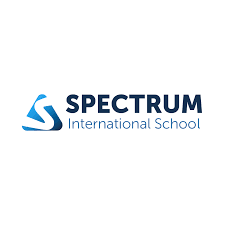 Featured Job
Mathematics Teacher
Spectrum International School Kazakhstan
Middle School, High School
Bachelor
3 years of teaching experience

Teaching Credential/License
​​​​​​​Qualifications:
Native-like level English Speaker
At least three years of full-time secondary school teaching experience within a UK school or an international school that offers the English National Curriculum or similar program.
Bachelor's or Master's Degree
Qualified Teacher Status and/or PGCE or Teacher Certification from home country.
Experience in teaching the English National Curriculum or Cambridge International Programmes.
Overseas teaching experience is desirable but not essential.
A competitive tax-free salary.
Flights at the beginning and end of the contract.
An annual return flight each summer.
Accommodation allowance is paid on a monthly basis.
Basic private local health insurance.
End of academic year bonus.
Spectrum International School (SIS) is a non-profit private school operating under the umbrella of the International Social Foundation BILIM ORDA which runs a network of private schools in Kazakhstan. We cater to a range of local and international students residing in Astana, the new vibrant capital of Kazakhstan.
The School has a purpose-built building that is situated in the newly erected part of the city and offers its students excellent modern facilities for learning and recreation. The curriculum in Primary and Secondary follows Cambridge International Programmes including Cambridge Primary, Secondary 1 & 2, and Advanced Level. The curriculum is also enriched with very few local subjects such as the Kazakh language, History & Geography of Kazakhstan to meet the needs of our local students. As part of external assessment, our students sit a set of Cambridge International examinations, namely Cambridge Primary and Secondary Checkpoints, Cambridge IGCSE, and Cambridge International AS/A Levels.
We are an accredited member of the Council of International Schools (CIS), a registered center for Cambridge International Examinations (CIE) as well as Cambridge Assessment English.
We would like to recruit a passionate, dedicated, and experienced teacher of mathematics for our school.
Candidates are expected to possess a commitment to creating and managing a caring, supportive, purposeful, and stimulating learning environment which is conducive to children's learning. Candidates should also be able to easily adapt to new cultures and environments.
The majority of our students are local nationals, for whom English is not their First Language. We have a diverse student body with fluent English-speaking local nationals and expatriates and our student population continues to grow each year.
Spectrum International School delivers the highest standard of education in Kazakhstan for local and foreign citizens. Our mission is to bring up knowledgeable and well-mannered young people who can contribute peace to the world through mutual understanding and respect. This is achieved in a friendly family atmosphere that nurtures a community feeling where the emotional, physical, creative, and intellectual needs of all children will be met within an international environment. 
Spectrum International School (Spectrum) is a newly rebranded name of Nurorda International School (NIS). It is a non-profit private day school executing under the umbrella of BILIM ORDA Foundation, formerly known as KATEV, that has run a network of publicly funded educational institutions all over Kazakhstan since the early 1990s. After the successful operation of these institutions, BILIM ORDA decided to initiate the start of a new project dedicated to contributing to the dynamically growing market of education in Kazakhstan. 
Located in a new residential area, the Spectrum building is reliable and safe. Spectrum International School offers the ideal setting for effective learning. We are conveniently located in a quiet and hospitable area, 5 minutes from the Khazret Sultan Mosque. Our school will be the stage for many of your child's most exciting days, from discoveries in science labs to great sports victories and thrilling stage performances.  
Please note that Teach Away provides information on behalf of schools and cannot accept liability for information provided or policies schools may adopt. Be sure to verify all details that apply to you, and check for the latest visa and work permit requirements. For any questions regarding job postings, please contact the school directly. Teach Away believes in diversity and inclusivity, and that everyone deserves to be treated with respect and be considered fairly and equally for employment. We ensure all schools we work with adhere to our pledge to promote inclusivity and diversity in education and recruitment practices.