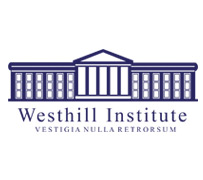 Featured Job
MS English Language and Literature Teacher
12,000 MXN monthly housing stipend
$750 USD anually, to be used towards airfare
Bachelor
2 years of teaching experience

Teaching Credential/License
Electronic food vouchers
Monthly housing stipend
Annual airfare allowance
Healthcare
Annual holiday bonus
Savings plan
Masters Degree Program University of Alabama
The teacher of literature is to encourage and enable students to:
Use language as a vehicle for thought, creativity, reflection, learning, self-expression, analysis and social interaction
Develop the skills involved in listening, speaking, reading, writing, viewing and presenting in a variety of contexts
Develop critical, creative and personal approaches to studying and analysing literary and non-literary texts
Engage with text from different historical periods and a variety of cultures
Explore and analyze aspects of personal, host and other cultures through literary and non-literary texts
Explore language through a variety of media and modes
Develop a lifelong interest in reading
Apply linguistic and literary concepts and skills in a variety of authentic contexts
Other responsibilities: Attend weekly staff meetings, attend weekly department meetings, help with various duties as assigned
Our mission
Westhill Institute inspires students to become critical thinkers and lifelong learners by developing ethical values and by transferring their knowledge in an inclusive learning environment to responsibly impact their community.
Vision
Our vision is to inspire students to be contributing leaders in a rapidly changing, globalized world by developing intercultural understanding.
Internationally Minded
Westhill students develop intercultural understanding through a transdisciplinary concept-based curriculum. As an IB World School, students broaden their intercultural understanding and respect through the Primary Years Program (PYP), Middle Years Program (MYP), and Diploma Program (DP).
Developing Lifelong Learners
Westhill inspires students to become critical thinkers and lifelong learners who responsibly impact their community. Through a broad and balanced curriculum students learn how to learn by developing transferable skills, attitudes, knowledge and concepts.
Inclusive Learning Environment
Westhill caters for students from all academic levels, cultural backgrounds, and educational needs. Teaching and learning are differentiated for individual learners' needs.
Also known as remote teachers, distance teachers or virtual teachers, online teachers and online instructors are trained to teach students online. Online teaching jobs can range from blended courses that offer a combination of in-person and online instruction, to fully online learning. Online teaching offers job opportunities for a wide range of educators, from elementary school teachers to college professors. Online teaching jobs can be either full-time or part-time. If you're a qualified teacher with experience in a classroom setting, then online teaching could be your next big career move.