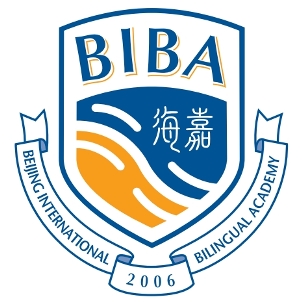 Featured Job
MS/HS Physical Education Teacher - Guiyang Campus
Beijing International Bilingual Academy
Summer travel allowance & flight reimbursement to China
Middle School, High School
Bachelor
3 years of teaching experience
PE

Teaching Credential/License
BA degree, or PE specialization with a teaching credential
Strong foundational knowledge in PE
Skills and experience (preferably a minimum of 3 years) of PE teaching
Ability to support all aspects of BIBA's educational philosophies and programs
Ability to work respectfully in a multi-cultural team
Excellent communication skills, both written and spoken
Excellent organization and execution skills: able to set priorities, multi-task, and oversee multiple processes simultaneously
Salary commensurate with years teaching experience per month (dependent upon qualifications and experience)
Bonus system
End-of-Contract: Upon satisfactory completion of the Employee's contract, the Employee is entitled to a completion bonus of 10% percent of annual base salary of the most recent year worked
Master/Hard-to-Fill Stipend
Home passage and Summer Holiday Travel flight
Chinese Public holidays & Winter Holiday& Spring Holiday&Summer Holiday&Marriage & Bereavement & Sick & Maternity & Paternity leave
Housing: School will provide the employee with a furnished apartment close to school
Moving allowance: US$300-S$1000
Medical: School will provide medical insurance coverage for the employee and his/her authorized dependent(s) in mainland China
Schooling: The school will be responsible for the cost of registration, capital levy, and tuition fees for the Employee's school-aged children at BIBA
Professional Development
The school will apply and pay for a valid work visa cost
Airport pick-up upon arrival, team building, Chinese traditional holiday gift, etc
The PE Teacher is responsible for delivering PE educational experiences to students in a class setting. He/She strives to create authentic learning experiences through planning, and delivering instruction, and through the creation of activities, individual and team projects that help students understand. The successful candidate will also understand how summatively and formatively assess student learning. He/She has a track record of creating a positive learning environment through the use of positive discipline techniques and continuously inspires excellence in student academic achievement. He/She encourages students to develop knowledge, skills and understanding in PE.
BIBA is one of the fastest growing international schools in Beijing, with over 1600 students from 30 different countries. Our vision is to be the model for developing internationally-minded bilingual ambassadors, who promote inter-cultural understanding, respect and integration in a dynamic global community.  The school is deeply rooted in appreciation of Chinese culture and is dedicated to global citizenship in the world's historic journey towards a united human community.
Teachers enjoy a rich community life with many teaching families, children, and singles, who plan and participate in various events and activities. There is a very active PTA, which runs an on-site PTA Cafe for teachers and students to enjoy lattes, delicious cakes, and lunch snacks.
We are in Shunyi, a fast growing suburb of Beijing. There is a shopping mall within walking distance, which includes Starbucks, GAP, UNIQLO, a movie theatre, and much more.  15 minutes from the Airport and close to public transport allowing for easy access to exploring the rich culture and destinations of Beijing and China.
Similar Jobs
Beijing International Bilingual Academy
Beijing , China
License required
Beijing International Bilingual Academy
Beijng, China
License required