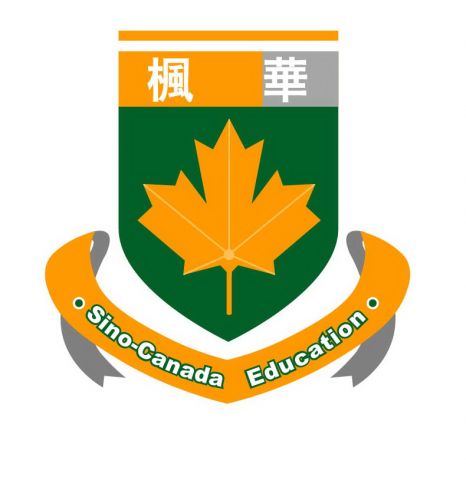 Featured Job
Physical Education Teacher
Inexpensive housing at school with a housing allowance
10000 RMB travel allowance - travel to anywhere
Master
2 years of teaching experience

Teaching Credential/License

Other Certification
British Columbia Professional Certified Teacher
Familiar with British Columbia Curriculum
Minimum of two years teaching experience. (or Masters)
Passionate about teaching
If you do not have a British Columbia Teaching certificate, please go to the following website and check your eligibility using the tool provided there. (Copy and paste)
https://teacherregulation.gov.bc.ca/Tools/ApplicationSelection/Index.aspx
Sino Canada Benefits

Our teachers also enjoy the generous benefits that Sino Canada brings in terms of work/life balance, and our compensation/benefits package. The list below highlights the differences between our contract, and other BC Offshore School contracts:
A Calendar with generous holidays (Christmas, Chinese New Year, Summer, and other shorter holidays in October and May = 15 weeks in total).
Travel Allowance - 10000 rmb/year for travel anywhere.
Paid International Medical coverage.
Living allowance
Free meals at school - 600 rmb/mo.
Technology budget available - 3000 rmb.
Professional development budget available to each teacher — 1000 rmb/year.
Free weekly bus to and from all major cities near the school (Shanghai, Suzhou, Hangzhou,Wuxi, Changzhou).
Great facilities on site: Swimming pool, horseback riding, free school workout facilities.
Free Tuition for teacher's children - 1st Child 100% 2nd child 50% Rents are typically around 2000 to 2500 RMB per month and the school is near a smaller community with all necessary amenities that include Starbucks, Tesco and many great restaurants.
Highly Competative Salaries
We are now offering Signing Bonuses!!
The selected candidate will have the following duties
Effectively organize space, equipment, and students.
Provide adequate equipment that allows all children to be active at the same time (e.g., one ball per child).
Limit teacher talk or instruction time.
Plan practice opportunities that are structured for maximum participation (e.g., individual, partner, and small-group activities; non elimination activities; activities that require no wait time).
Structure the class so that learning occurs while students are being physically active.
Be a role model for students
Motivate students
Other duties as assigned by the Principal
Sino-Canada School, 
Sino-Canada School, located in Luxu, Jiangsu, China is a private boarding school offering Chinese and British Columbia curricula.

Sino-Canada's high school program is registered and inspected by the BC Ministry of Education and has been recognized as a top BC Offshore program in China.

We are proud of our ability to offer our students a truly authentic western experience.

Sino-Canada started its first academic year in September 2003, with an inaugural class of 140 grade 10 to 12 students. Sino-Canada now boasts a population of over 2100 students in the primary, junior and high school programs.
Our Location
Sino-Canada School is located in Wujiang, Jiangsu province. We are about 60 km from Shanghai's city center and 50 km from Suzhou's city center. The actual campus has some interesting history. The land and many of the buildings still used today were once part of a theme park called Frobel Land. Remnants of Frobel Land can still be seen around campus.  Looking at the satellite image of campus (below) you can still see what used to be the go-kart track and star-shaped flower gardens.

Currently, we have two main teaching buildings. One building is used exclusively for the BC and BC Preparation programs, and the other is for the Primary, Junior, and Chinese programs. The BC Program building has 50 BC classrooms, each outfitted with a projector and access to Wifi. In addition to our classrooms we also have 5 computer labs equipped with 30 computers each, a Physics Lab, Biology/Chemistry Lab, Music Room, Drama Room, Dance Studio, and a Lecture Theatre.
Separate from our teaching buildings is our gymnasium, Aquatics Center, and theatre. Our gym is 2200 square meters, with indoor courts for volleyball, basketball, badminton, and handball. The Aquatics center, or Natatorium, is equipped with two fully functional swimming pools, and an additional weight room. Finally, our theatre is stocked with all necessary electronics equipment and houses 400+ guests for all of our musicals, shows, competitions, and awards ceremonies".
One of the world's most powerful nations, China's cultural contributions have influenced history and human development for thousands of years. Teach Away offers ESL teaching jobs in reputable language schools as well as licensed teaching jobs across China.
Land area - 3.7 million sq. miles (9.6 million sq. km)