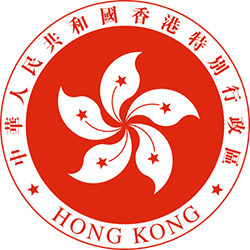 Featured Job
Primary English Teacher (PNET)
Early Childhood, Elementary, Middle School
Licensed Teacher, ESL Instructor
Teaching license preferred
Bachelor's degree
TEFL/TESL certificate must have in-person teaching component
Start Date: August 2019
Location: Across Hong Kong
Student Level: Elementary Schools
Working Hours: Primary Whole Day School07:30-13:00 Primary Bi-Sessional AM School 13:30-18:30 Primary Bi-Sessional PM School
Airfare: Roundtrip airfare included (reimbursed upon arrival)
Vacation: National holidays, summer vacation (flexible, determined by school)
Medical Insurance: Allowance for Family Health Care
Additional Benefits: Bonus Pay, Retention Bonus, Cash Advances on Salary Luggage Allowance, Medical Allowance, Family Air Ticket
We're seeking applications from enthusiastic and motivated English language teachers to join the popular NET scheme at public schools across Hong Kong. Successful candidates will be teaching students in government-run primary schools and secondary schools with the aim of strengthening English language learning and teaching in the region and assisting with teaching and curriculum development The NET scheme aims to support and strengthen English language learning and teaching in Hong Kong. The main goals of the schemes are to:
Provide an authentic environment for children to learn English.
Develop children's interest in learning English and establish the foundation for lifelong learning.
Help local teachers develop innovative learning and teaching methods, materials, curricula and activities suited to the needs of local children.
Disseminate good practices in language learning and teaching through region-based teacher development programmes such as experience-sharing seminars/workshops and networking activities.