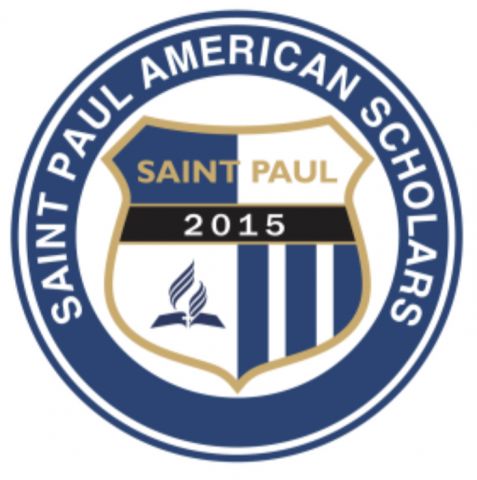 Featured Job
Social Studies Teacher
Saint Paul American Scholars
Middle School, High School
Bachelor
2 years of teaching experience
History/Education
Candidate Qualifications
Candidates must hold a minimum of a bachelor's degree from the countries noted above.
At Least 2 years of teaching at an international or public school (if no teaching certificate or education degree)
Preferences
Candidates with a teaching license are preferred
Candidates with at least 2 years of teaching experience are highly preferred
Salary: Negotiable Upon Experience and Certificates
Insurance, Pension, Severance: Four kinds of Insurance provided and pension matched by the employer. Severance pay provided.
Contract Bonus: Provided upon re-signing of contract
Vacation: Seventeen (17) days (Spring and Winter vacation) plus all Korean National Holidays
Sick Days: 3 days of paid sick leave available
Housing: Studio housing or 500,000 KRW housing allowance provided
Roles and Responsibilities
Saint Paul American Scholars (SPAS) is seeking a dedicated candidate to serve as a Social Studies Teacher.
Responsibilities
Follow the curriculum provided by SPAS to create lesson plans for students.
Ensure that students meet all learning standards as set out in the U.S.- CCSS (ELA and Math), NGSS (Science), California State Board of Education (Social Studies).
Supplement learning by using various activities and visual aids in lessons.
Create tests and projects to measure and ensure student learning.
Give students constructive feedback on areas that need improvement.
Grade assignments and prepare student progress reports.
Attend and participate in faculty and staff meetings.
Take part in PTCs (Parent-Teacher Conferences) and speak/discuss with parents regarding their children.
Attend official SPAS functions.
Working Conditions
Starting Date: August 22, 2022 (First day of Teacher Orientation)
First Day of School: August 31, 2022
Working Hours: M-F: 7:40 AM-4:40 PM
Teaching Hours: Five 45-minute classes per day
Extracurricular Class: 2-3 days per week
Students per Class: 15 students max
SPAS began in the summer of 2015 as a small English immersion school offering an American-style education. Over the past few years, we have continued to grow, but our commitment to offering an exceptional education that strives for global mindedness, critical thinking, and mutual responsibility remains steadfast.

We currently have 12 full and part-time qualified and dedicated educators. They teach grades 1 to 9 and are the backbone of our school.

To help meet our goal of global-mindedness, SPAS also offers Chinese classes. Both of our Chinese teachers are native-speaking, highly qualified teachers from China.
In addition to our exceptional educators, we have a wonderful Parent-Teacher Organization that meets regularly to address the needs of both the parents and the school.

At SPAS we recognize that education is a three-legged stool; the teachers, the parents, and the students. The key to our growth and success is the strong level of parental support we receive.
Mission
SPAS inspires our students to possess global mindedness, be critical thinkers, and mutually respect others.
Vision
To keep up in the ever-increasingly interconnected and competitive global environment, SPAS strives to nurture global leaders. In addition, we strive to cultivate a generation of creative, independent thinkers who will become future leaders in the 21st century.
Please note that Teach Away provides information on behalf of schools and cannot accept liability for information provided or policies schools may adopt. Be sure to verify all details that apply to you, and check for the latest visa and work permit requirements. For any questions regarding job postings, please contact the school directly. Teach Away believes in diversity and inclusivity, and that everyone deserves to be treated with respect and be considered fairly and equally for employment. We ensure all schools we work with adhere to our pledge to promote inclusivity and diversity in education and recruitment practices.
Similar Jobs

Saint Paul American Scholars
Yongin, Gwanggyo, South Korea
License required

Saint Paul American Scholars
Yongin, Gwanggyo, South Korea
License required