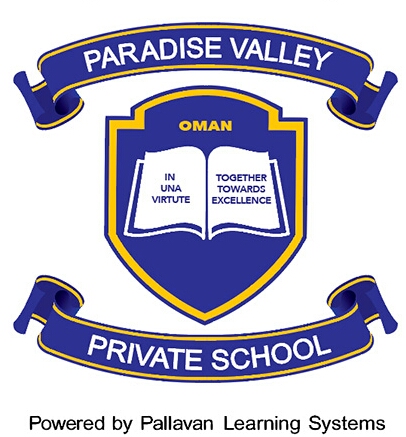 Featured Job
Special Needs Teacher
The Paradise Valley Private School
Early Childhood, Elementary
Bachelor
3 years of teaching experience
Special Needs Education (Pre-Kindergarten through Grade 5)

Teaching Credential/License

Other Certification
Diploma or certification in Special Education essential
Minimum of 3 years of full time experience as a special education teacher in a reputed school.
IB experience preferred
Native English speaker preferred
Proficiency in Arabic and/or any additional language is an advantage
Demonstrate an advanced understanding of the needs of students with autism, developmental delay, specific learning disabilities, and behavior disorders.
Have the ability to recognise learning problems and be able to assess the extent of problems.
Be able to gather screening and evaluation data, complete checklists, histories, and interviews
Demonstrate the ability to plan intervention and implement the plan.
Be committed to meeting the needs of a diverse student population
Have the ability to prepare and maintain accurate records and progress notes
Be a strong advocate for inclusion.
Demonstrate strong skills in partnering with families.
Demonstrate excellent oral and written communication skills and the ability to communicate effectively with a diverse group of colleagues, parents, families, and community members
Have a track record of being a team player and community minded
Be committed to one's own learning and professional development
Have excellent time management skills with attention to detail
Adhere to a high level of professional and ethical standards
Be compassionate, innovative, resourceful, flexible with culturally sensitive
Tax Free Salary* as per the existing laws of the Sultanate of Oman. In case at any point of time, a personal income tax is levied, the employee will need to pay the same
Medical Insurance for employees only, EXCLUDING Dental and Prescription glass
Annual Airfare to home town in Economy class for employee, spouse and two children upto 18 years if they are on the school visa and staying with the employee
Relocation airfare provided at the beginning and end of contract for employee, spouse and two children up to 18 years
Relocation allowance provided only for employee at beginning and end of contract for additional 20 kgs over and above the airlines free baggage allowance
Annual Leave: 45 days total annual paid leave for candidates with a 2 year contract
30 days for candidates with less than 2 year contract
Candidates who start in January: 45 days full paid leave at the end of the second contract
Dependent's School Fees : Children of teachers will be eligible to get a 50% subsidy on the tuition fees, if studying in Paradise Valley Private School
The Visa/medical fees done in Oman will be paid in full for employees only. For dependents, employee has to bear the expenses
End of Service Benefits: For each 2 years of full service, school will pay 1 months basic salary as gratuity
The employer will arrange for the employee to be picked up from the airport on arrival and taken to a guest house/ service apartment where they will be put up for a maximum period of one month, during which they will have to finalise their accomodation with the help of the school authorities
* The salary package is Cost to Company(CTC) - Tax free salary inclusive of HRA / Utilities, Lunch and Transport. If choose to stay in company provided accommodation then HRA would be deducted from the CTC
Benefits for international teachers applying from Oman
Tax Free Salary as per the existing laws of the Sultanate of Oman. In case at any point of time, a personal income tax is levied, the employee will need to pay the same.
Annual Leave: 45 days total annual paid leave for candidates with a 2 year contract
Dependent's School Fees : Children of teachers will be eligible to get a 50% subsidy on the tuition fees, if studying in Paradise Valley Private School.
The medical fees done in Oman will be paid in full for employees only.
End of Service Benefits: For each 2 years of full service, school will pay 1 months basic salary as gratuity
Reports to: Head of Elementary School
Scope of Work
Reporting to the Head of Inclusion, the Special Needs Teacher will be responsible for observation and assessment, developing and implementing Individualized Education Plans, planning and implementing inclusive lessons for the whole class, maintaining records, and preparing reports. It may involve co-teaching a whole class or supporting children individually but a very important role will be ensuring that all children learn together. He or she will collaboratively develop curriculum, activities and assessments that ensure individual student progress to be the best that they can be.
Responsibilities:
Screening and Assessment of learning needs of students
Collaborate and contribute to the development of IEPs to meet individual needs of students and participate in all review meetings
Ensure the timely implementation of the Intervention
Responsible for timely documentation of evaluation results, progress reports, daily notes, service tracker notes
Educate and demonstrate (verbally or written) therapy techniques to parents that can be incorporated into home routines
Assess and make recommendations regarding the use of adaptive equipment as needed and provide written justification
Attend staff meetings, in- service training, and continuing education courses as appropriate or required
Differentiate instruction for students as an integral aspect of planning and teaching and conduct inclusive lessons for the whole class in consultation with the Home room teacher
Maintain open communication with parents, starting early in school year, including regular progress reports and demonstrated responsiveness to parent concerns and questions
Support the Head of Inclusion and the team for creating a successful inclusion programme and awareness in the school
Candidate should upload the following information along with a letter of interest to their Teach Away profile:
A complete resume with a current photograph and passport copy
A document outlining the candidate's philosophy of education and how it relates to the role applied for (maximum 1500 words)
One page summary of what the candidate has accomplished professionally in the past three years and plans for the near future
Photocopies of the candidate's educational certificates
Names of two professional referees including the person you report to and their contact details
Most recent Criminal Background Check
The new IB School aspires to be an Inclusive School of the highest educational standards that encourages learners to actualize their potential and become exemplary practitioners of inquiry, rigour, compassion, reflection and creativity. All students will be nurtured to achieve their best regardless of their background or levels of ability.
It is an independent, co-educational and inclusive day school governed by an elite Board of Directors. The School serves the needs of local Omani community as well as the demands of an expanding international population for a quality education system and facilities.  
The school lays emphasis on promoting local language and culture. It will also offer Arabic Language Studies as a part of the Language Acquisition Programme. Islamic Studies Programme and the Social Studies will be taught in Arabic for the native Arabic speakers and for others who may want to opt for it.
The school will follow the International Baccalaureate programme under the guidelines of the Ministry of Education, Government of Oman. It will provide holistic education focusing on all Areas of Development  based on the philosophy of Pallavan Learning Systems and as governed by the Ministry of Education, Oman's guidelines.
Starting with Primary Years Programme in September 2019, the school will grow into a full-fledged school offering Middle Years and Diploma Programmes
Also known as remote teachers, distance teachers or virtual teachers, online teachers and online instructors are trained to teach students online. Online teaching jobs can range from blended courses that offer a combination of in-person and online instruction, to fully online learning. Online teaching offers job opportunities for a wide range of educators, from elementary school teachers to college professors. Online teaching jobs can be either full-time or part-time. If you're a qualified teacher with experience in a classroom setting, then online teaching could be your next big career move.