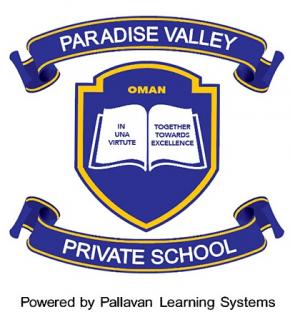 The Paradise Valley Private School
Muscat, Oman
The new IB School aspires to be an Inclusive School of the highest educational standards that encourages learners to actualize their potential and become exemplary practitioners of inquiry, rigour, compassion, reflection and creativity. All students will be nurtured to achieve their best regardless of their background or levels of ability.
It is an independent, co-educational and inclusive day school governed by an elite Board of Directors. The School serves the needs of local Omani community as well as the demands of an expanding international population for a quality education system and facilities.
The school lays emphasis on promoting local language and culture. It will also offer Arabic Language Studies as a part of the Language Acquisition Programme. Islamic Studies Programme and the Social Studies will be taught in Arabic for the native Arabic speakers and for others who may want to opt for it.
The school will follow the International Baccalaureate programme under the guidelines of the Ministry of Education, Government of Oman. It will provide holistic education focusing on all Areas of Development based on the philosophy of Pallavan Learning Systems and as governed by the Ministry of Education, Oman's guidelines.
Starting with Primary Years Programme in September 2019, the school will grow into a full-fledged school offering Middle Years and Diploma Programmes