Are there English teaching jobs in Africa?
Put it this way, with 54 countries and a population of 1.2 billion and growing there is plenty of demand for teachers in Africa! There are jobs for TEFL and licensed teachers from Cairo to Casablanca and Cape Town.
As you would expect on any continent, there is also a huge range of experiences on offer. Whether you want to work in a thriving city or position yourself close to in some of the world's most breathtaking natural beauty including beaches, mountains, deserts, and lush greenery, your perfect teaching position might well be in Africa.
What kind of teaching jobs are there in Africa?
There are three main kinds of teaching jobs you can find in Africa: teaching as a volunteer, paid teaching as a TEFL teacher or teaching with a teacher's license.
Teaching in Africa as a volunteer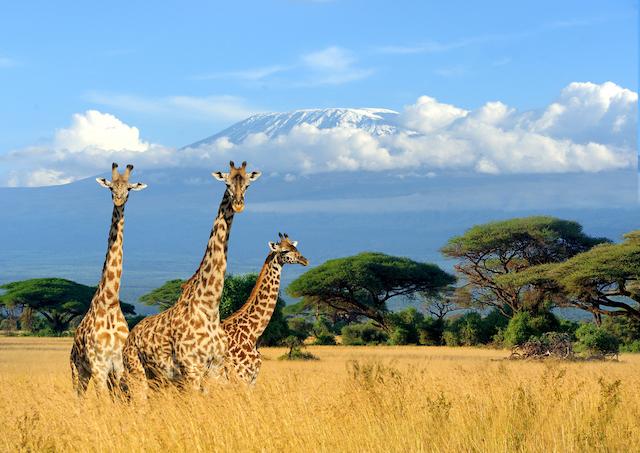 If you haven't yet got your TEFL certificate or want to work in an African country where there isn't a big education industry, volunteer teaching might be the way to go. There are volunteer positions available all over Africa that provide a great opportunity to go on a cultural adventure and build up your teaching skills all at the same time.
Obviously, you won't get paid in a volunteer position and you'll probably have to fund your own flights and, possibly, living expenses. You might also have to teach in tough conditions – think large classes in schools that lack resources. With this in mind, you might want to chat to the school you volunteer at beforehand and see if there are any resources you should bring along with you.
Where can I teach as a volunteer in Africa?
Anywhere you like! If all that choice is overwhelming, think about the kind of lifestyle you'd like to experience to help you narrow it down. Researching everything from the cuisine to the climate will help you work out exactly where might be the right place for you on this vast continent. To help you get started, here are a few popular destinations:
Volunteer to teach English in Rwanda
In recent years Rwanda has been making big improvements to its education system, making English the primary language of instruction in schools. This means there is a demand for teachers all over the country whether you see yourself exploring jungles in the north or sipping local coffee in the capital Kigali.
Check out some volunteer teaching positions in Rwanda.
Volunteer to teach English in Kenya
Kenya's natural beauty makes it a hugely popular tourist destination, but there are also tons of teaching opportunities there often working with kids in rural and semi-urban areas.
Check out some volunteer teaching positions in Kenya.
Teaching TEFL in Africa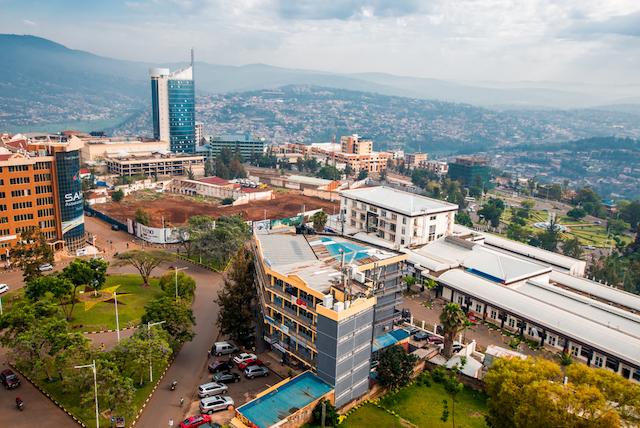 While there aren't as many paid TEFL positions as volunteer teaching positions, it is still possible to find them. There are plenty of private language schools in big cities including international teaching organizations like the British Council. If you have a TEFL certificate you may be able to interview and secure a job before you arrive, but this isn't always the case and many adventurous teachers book a flight and turn up to conduct their job search in person. If you take this route, remember to check your visa status beforehand.
Where can I teach TEFL in Africa?
Here are some of the most established TEFL destinations in Africa:
Teach English in Morocco
French and Arabic speaking Morocco is known for cities steeped in history and culture and its diverse natural beauty including deserts, mountains, and beaches. Jobs are available throughout the country, with the American Language Center, British Council, and Amideast and all known to be great employers.
Teach English in Egypt
The historical wonders of Egypt need no introduction but beyond the pyramids there are plenty of teaching jobs in major cities Cairo and Alexandria, and some opportunities in smaller cities too. It's more common to find a job in person than online, and in general, the cost of living should allow you a comfortable lifestyle on your teaching salary.
Teach English in Senegal
Senegal is a tropical, francophone country in western Africa known for its beautiful beaches and delicious cuisine. Most TEFL positions are based in the buzzing capital, Dakar.
Sign up to Teach Away today for access to the latest
teaching jobs around the world.
Teaching in Africa with a teaching license
Teaching with a teaching license is a fantastic way to experience living almost anywhere in Africa. Teachers are needed for all subjects and are usually hired on two-year contracts with regular, monthly salaries, and benefits including accommodation, roundtrip airfare, and medical insurance. Amenities may vary between urban and rural positions, and salaries vary from country to country although all should provide for a comfortable lifestyle and the opportunity to save money too.
Where can I teach with a teaching license in Africa?
Being a licensed teacher gives you the frankly amazing opportunity to work in private international schools all over Africa.
So how about heading to Botswana, for stunning nature and friendly locals?
Or maybe you can see yourself soaking up history that dates back to the very beginning of humankind in Ethiopia?
Feel like exploring souks and dipping your toes in the Mediterranian in Tunisia?
Or taking in the heights of Kilimanjaro and the big five in Tanzania?
These options are just the tip of the iceberg. Take a look at Teach Away's featured programs for more ideas.