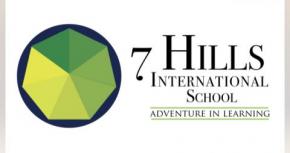 7Hills International School
Kampala, Uganda
7Hills is a not for profit school in Uganda.
Named for the 7Hills that Kampala is built upon, 7Hills International School-Kampala was founded by a group of parents in order to provide an affordable International Secondary education that develops the whole child – intellectually, emotionally and physically. A school that provides a safe and stimulating environment for students, with a project-based, interdisciplinary approach to learning.
We aim to offer active, cutting edge Lessons that challenge our students to be questioning, critical thinkers, and enquiring problem solvers. Through our inter-disciplinary, thematic, project-based learning and complementary extra-curricular activities, our students acquire knowledge, skills and understanding in ways that develop them holistically.
We aim to create students who are confident, self-reflective, internationally and community minded, and prepared for a global future.