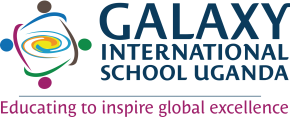 Galaxy International School Uganda
KAMPALA, Uganda
Welcome to Galaxy International School Uganda
Galaxy International School Uganda (GISU) provides international education to students between 2 and 19 years of age. From Early Years to Year 13 students are taught using student-centred methods. Emphasis is on the development of the whole person. Students in Year10 and 11 are prepared for the International General Certificate of Secondary Education (IGCSE) examinations and those in Year 12 and 13 are prepared for Cambridge AS/A Level examinations. Alongside Cambridge Curriculum, we support Early Years with International Early Years Curriculum (IEYC), Primary with International Primary Curriculum (IPC) and Singapore Mathematics.
These examinations administered by Cambridge International Examinations (CIE) are recognised worldwide. The school is privately owned with a Board of Governors and the day to day running of the school is managed by the Principal. The school is staffed with qualified and experienced staff from UK, USA, Canada, Australia, Europe and East Africa.
Galaxy International School Uganda is accredited by the Council of International Schools (CIS) and is a Full Member School of the Association of International Schools in Africa (AISA).
Vision
"To be the best educational institution for producing creative, self-reliant, respectful and moral individuals who will build a better world for us all".
Mission
"To offer a contemporary approach to academic and holistic education, supported by modern technology in an environment conducive to learning."
Latest Teaching Jobs

Galaxy International School Uganda
Kampala, Uganda