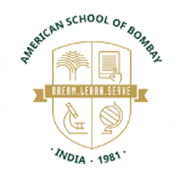 American School of Bombay
Mumbai, India
We inspire all of our students to continuous inquiry, empowering them with the skills, courage, optimism, and integrity to pursue their dreams and enhance the lives of others.
At the American School of Bombay, we place students at the center of their learning experience. Remarkable educators, resources and opportunities equip students with the skills they need to explore ideas, initiate projects and generate insights. Our students are empowered to take charge of their education and to prepare for a future they themselves create.
We infuse a vibrant entrepreneurial spirit into every aspect of our school. Combining a dynamic American approach with the International Baccalaureate program and India's rich culture, we offer an education as rigorous as it is inventive. Together, our students, educators and parents are, literally, creating a new education paradigm through progressive teaching and learning practices and relentless collaboration.
We engender risk-taking in a culture that inspires students, parents and educators to experiment, to explore and to learn in action. Our deep commitment to capacity building, ethical behavior and innovation empowers every member of our community to question convention, master relevant skills and address real-world issues. ASB is a vibrant learning community — forward thinking in every sense — that draws on the lessons of today as we prepare to shape tomorrow.
| | |
| --- | --- |
| Enrollment | 714 Students PreK-12 |
| Curriculum | International Baccalaureate Diploma (IB Diploma), International Baccalaureate Primary Years Programme (IBPYP), United States |
| School Year | August - June |
| Year Founded | 1981 |
| Average Class Size | Elementary: 18, Secondary: 18 |
| Clubs | Based on student interest |
| Campus Information | City (or closest city): Mumbai, Location Type: Suburban, Campus Size (hectares): 1, No of Buildings: 3, No of Campuses: 2, No of Classrooms: 187, No of volumes in Library: 25,000 |