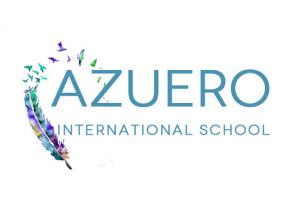 Azuero International School
Pedasi, Panama
Azuero International School is the first English only school in the Azuero peninsula. Our aim is to provide students the best possible education in Panama, starting at the pre-school level and growing the school to reach 12th grade (the projection is for all grades to be completed in 2021). We provide an excellent schooling option outside Panama City, in a wholesome environment where nature is organically integrated into the children's education.
Our staff is composed of international quality educators, and our institution is backed by strong business operators, allowing for AIS to be a successful new venture. At Azuero International School our teachers must have previous business experience coupled with higher educational degrees. Our teachers are able to frame what they are teaching in school with real world experiences, continually applying their academic knowledge to "real world cases". In this manner, students always understand why they are learning what they are learning and the immediate satisfaction that comes from understanding what it means to us "individually" in real world applications. Due to this methodology, our student's knowledge is immediately meaningful, gratifying and consequently relevant to our lives.This solid structure provides our teachers with the tools and environment to prepare our students to graduate from this institution with the necessary skillset to enter the best colleges and universities worldwide..
At Azuero International school our students develop critical thinking skills by exploring and expanding their creativity to solve complex, project based problems. From an early age, our students are taught independent and collaborative thinking, analytical reading and writing skills, and the use of emerging technologies to analyze digital data and communications to their advantage. It is critical that our students consistently use leadership skills to define, organize and drive business- like processes while discovering individual strengths/weaknesses simultaneously managing expectations for themselves and others. Azuero International school students and staff pursue an intellectual, healthy, sports oriented lifestyle with a responsible, sustainable view of our environment.