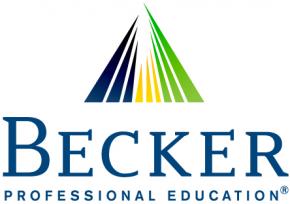 Becker Professional Education
Downers Grove, United States
Becker Professional Education is a global leader in quality professional education, empowering people to advance their careers. We have helped nearly half a million Accounting, Project Management and Healthcare professionals. Our product offerings include: CPA Exam Review, ACCA® Exam preparation, PMP® Exam Review, USMLE® Exam Review and Continuing Professional Education courses.
We are proud of our rich history and track record of growth spanning more than 50 years. Our global presence includes 250 locations worldwide with more than 1,500 partners—including accounting firms, societies, corporations, government agencies and universities. Our Middle East operations include the Becker Academy at the University of Dammam in the Kingdom of Saudi Arabia which provides Intensive English, Health Professions licensing reviews, and other test preparation courses.
Becker Professional Education is accredited by the Accrediting Council for Continuing Education & Training (ACCET), a U.S. Department of Education nationally recognized agency that promotes quality-oriented education and training through the establishment of standards and an accreditation process focused on integrity.