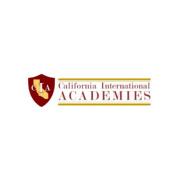 California International Academies
Pleasanton, United States
About us
California International Academies (CIA) is an educational organization that offers a US Kindergarten, primary and secondary school education, including high school diploma programs in cooperation with partner schools in China. CIA promotes knowledge, innovation and global understanding through a unique, international approach.
CIA students will complete their program of study in China at one of several CIA partner schools throughout China. In addition, CIA provides opportunities for US students to study in the program for all, or part of their high school education, creating a unique and truly international educational experience. CIA views US students as ambassadors who will return to their home states with intimate knowledge of the Chinese culture and history.
As a college-preparatory school organization, CIA's curriculum is a Western, US based curriculum, specifically designed to meet the US Common Core Standards, as well as State of California graduation requirements. In addition, the secondary school curriculum is aligned with the University of California A-G curriculum.
Mission & Vision
California International Academies provide a unique and exemplary educational environment that focuses on preparing each student for the challenges of adulthood in the 21st century, offering a more effective school environment by integrating smaller class sizes. Our graduates will be skilled communicators, critical thinkers, and will demonstrate a commitment to values of self-discipline, integrity and responsibility, with the guidance and care of schools, ardent educators, staff and families.