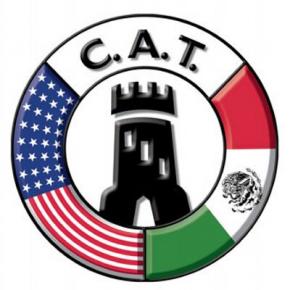 Colegio Americano de Torreon
Torreon, Mexico
Colegio Americano de Torreon is a bilingual-bicultural nursery to a 12th-grade institution based on the best teaching practices. Through a rigorous college preparatory curriculum, we are dedicated to preparing our students to be socially committed leaders and responsible citizens who are successful in a global environment. Core classes are taught in English. Graduates earn a U.S. high school diploma as well as a Mexican "Bachillerato" certificate.
Location
Colegio Americano de Torreón A.C. (CAT) is a private, non-profit college preparatory school governed by a fifteen-member board of directors. It was founded in 1950 and accredited in 1954. The school is located in Torreón, an industrial city that is part of a metropolitan area known as the Laguna that includes the neighboring towns of Lerdo and Gomez Palacio, with a combined population of approximately 1,400,000.
Facilities
The school's 27- acre campus is located approximately 20 minutes from downtown Torreón in a middle-class neighborhood called Los Viñedos. Our modern facilities include 95 classrooms, seven science labs, six computer labs, two libraries, a covered semi Olympic size swimming pool, two gymnasiums with basketball and volleyball courts, three soccer fields, one softball field, two tennis courts and other areas for physical education.
Since the last accreditation visit, we have added a modern 400-meter tartan track and a state of the art Center for Visual and Performing Arts that includes a fully equipped theater that seats 470 people, a black box, and appropriate classrooms for band, orchestra, art, and digital animation.
We also have a new early childhood center. This new facility spans over 17,700 square meters or 4.4 acres. It is fully enclosed and has 22 classrooms, a library, a computer room, a music room, a kitchen classroom, an indoor playground, a multipurpose room, a dining area, an outdoor playground area, and offices. Per our commitment to protect the environment, the building will be illuminated with daylighting technologies (Solatubes), high-efficiency air conditioning systems, and will have its water treatment plant. These new facilities will be used starting next school year.
Our Community
CAT serves approximately 900 families, most of them are upper-middle-class Mexican professionals who seek a bilingual Spanish-English education for their children. Our school is also the first option for a few international families living temporarily in Torreón for professional reasons.
The school's organization extends from Pre-Nursery to 12th grade with a total enrollment of 1438 students with 255 in early childhood, 513 in elementary, and 670 in secondary school (7th through 12th grade). CAT also offers Intensive English, a separate, concentrated English-language program for incoming seventh graders who did not attend CAT in elementary school.
The student body is 97% Mexican, 3% other international students including from the US and enrollment has been increasing slowly but steadily; the student population was 1413 in the 2014-2015 school year and is now 1483 in 2019.
The school director, principals, and assistant principals, along with directors of technology, curriculum, athletics, public relations, finance, and human resources assist with daily operations.
The school has a total staff of 284, of which 112 are teachers, thirty-eight of them foreign hire teachers mainly from the US. We also have s teacher from South Africa, the Philippines, Paraguay, and Canada. Other staff includes five counselors, twenty-three teaching assistants, two nurses, thirty-three office workers, forty-two custodians, and forty-three coaches and teachers in the after-school extracurricular activities program. More than 50% of our teachers have a master's degree.