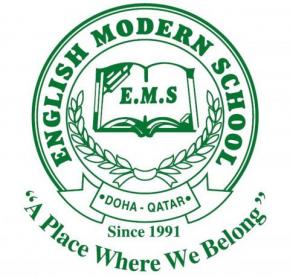 The English Modern School
Doha, Qatar
Established in 1991, The English Modern School in Doha is a private, proprietary international school and is one of the Divisions of The Al-Muftah Group of Companies. The school is licensed by the Ministry of Education and Higher Education (MOEHE) under the Private Education Sector, is a member of The Council of International Schools (CIS), is an authorized centre for The Cambridge University International Exams and Edexcel International, and achieved accreditation with both QNSA (Qatar National Standards of Accreditation) and NEASC (New England Association of Schools and Colleges).
The school follows the Cambridge University International Curriculum in its Primary and Secondary School Programs. In the Primary School, the Cambridge International Primary Programme (CIPP) is followed in year 1 through 6. The Secondary School follows the Cambridge International Lower Secondary School Curriculum in our Middle School (years 7 through 9) and the International General Certificate of Secondary Education (IGCSE) and Advanced Subsidiary (AS) curricula for years 10 through 12. The CIPP Exam in English, Math and Science is administered at the end of Year 6 and the Checkpoints Exam in English, Math and Science is administered at the end of Year 9.
The language of instruction is English and the teachers use the Readers and Writers Workshop model to focus on literacy, as well as to differentiate in the classroom. Instruction is student-centered, which encourages the development of problem solving and critical thinking skills. There is also an emphasis placed on Arabic, Islamic Studies and Qatari History, as required by the MOEHE. The School serves a population of over 40 nationalities and employs a qualified internationally diverse faculty, trained in instructional best practice.