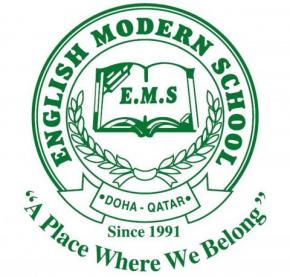 ENGLISH MODERN SCHOOL - AL WAKRA
Wakra, Qatar
I am honored to be the Head of The English Modern School and Kindergarten – Wakra campus, where faculty and staff are committed to educating the young mind in an inspiring and challenging learning environment. Our students strive to be Critical Thinkers and Dynamic Achievers in line with our school's mission and vision.
English Modern School and Kindergarten prides itself in putting students at the heart of everything we do, by motivating and challenging them to achieve their full potential as Independent Learners. Through our expected schoolwide learning results and rich curriculum we nurture student's individuality by helping them to become Global Citizens, who can impact their world. Our school's character education program teaches tolerance and empathy which gives students life skills in becoming Ethical Individuals.
The school's environment and facilities are designed to facilitate teaching and learning, and we are fortunate to have skilled, dedicated and knowledgeable staff who deliver excellent teaching and instructions to students. Our staff is committed to providing our students with exceptional learning experiences in and out of the classroom. We aim to meet the student's holistic learning and developmental needs in and out of the school by working in partnership with all of our stakeholders.
We value and embrace the crucial role that our school plays in Wakra community, and our contribution to the State of Qatar is of great importance to us. Hence, we work closely with parents and stakeholders to meet the ever-growing demands of students and our school community in the fast-paced world of 21st-century education.
It is imperative that we continually improve students overall educational attainment and work with parents to ensure that students attend school regularly and are ready to learn. We would not relent in our efforts to bring out the best in every child and ensure that no child is left behind in their education because every child matters; the children are at the center of all we do as educators and collaborative facilitators of learning and development.
On behalf of The English Modern School and Kindergarten board of directors, faculty, staff, and students thank you for visiting our website. Please contact us should you need any additional information.
Thank you for entrusting us with the care and learning of your children.
Omolola Wright – Odusoga
Head of School