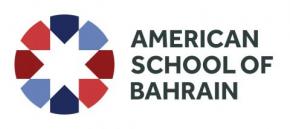 Esol Education/American School of Bahrain
Manama, Bahrain
With a 20,000 sq m, state-of-the-art campus, and a capacity of 1200 students, the American School of Bahrain (ASB) is the home to one of the most advanced K-12 learning environments in Bahrain. Located in Riffa, near the Bahrain National Stadium, the premium American international preparatory school opened its doors in September 2020. With a challenging standards-based, US curriculum designed to meet the highest standards of international education, ASB offers graduates pathways to the world's top universities and programs.
ASB has been established in Bahrain by Esol Education, the world's largest operator of high-quality international American schools, in a joint venture with Elm Education Fund (Elm), a Bahrain-based education platform backed by Bahrain Mumtalakat Holding Company (Mumtalakat), the country's sovereign wealth fund. Elm establishes and co-invests in world-class educational institutions in partnership with leading global operators.
ASB follows Esol Education's 40-year tradition of establishing exceptional schools worldwide, with certified, professional, and caring educators, experienced leadership, and world-class facilities. The school aims to facilitate innovation, academic excellence, international-mindedness, and happiness, fostering students who will be leaders within their communities and beyond.
.