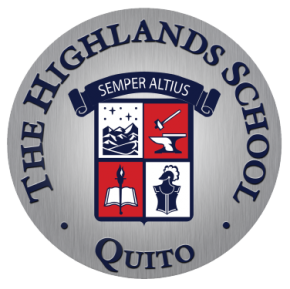 The Highlands School Quito
Quito, Ecuador
The Highlands School Quito is a private catholic school. We form part of an international school network with over 60 years of experience in implementing the Integral Formation model designed by both the Legionaries of Christ and the members of the Regnum Christi Movement in 16 countries worldwide.
We offer our students an excellent academic level in our schools, which provides the tools necessary for them to develop and enhance their own abilities in order to successfully face world challenges.
We educate them by upholding solid moral and religious values, offering them a strong, coherent basis, which enables them to apply an affective and effective leadership eventually leading them to transform their environment by caring for the wellbeing of others, always supported by their deep faith in God.