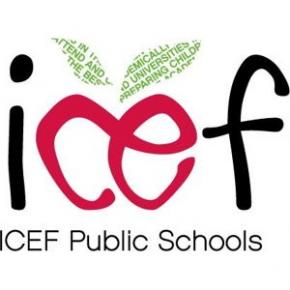 Inner City Education Foundation Public Schools
United States
ICEF's Mission
The mission of ICEF Public Schools is to prepare all students to attend and compete at the top 100 colleges and universities in the nation. ICEF (Inner City Education Foundation) operates 10 charter schools educating over 3,500 students in grades TK through 12. ICEF is the first charter management organization in Los Angeles and has become a leader in California for raising African-American achievement and closing the achievement gap. ICEF serves an 82 percent African-American and 16 percent Hispanic student population. Over 80 percent of ICEF students are eligible for the federal free and reduced price lunch program, a nationally recognized measure of economic poverty.
ICEF's success makes it a model of education reform. In just over a decade, ICEF established a K-12 model that ensures all students are prepared to compete and succeed in college. In 2012, 98 percent of our seniors that started the 2011-12 school year with ICEF graduated from high school, and 99 percent of these students have been accepted to college—more than 92 percent of them to four-year universities. This is in stark contrast to the performance of traditional public schools in the neighborhood, where more than 50 percent of high school students drop out, and less than 10 percent go on to graduate from college. ICEF started with the proposition that every student must be accepted into and competitive in college.
In addition to academic rigor, ICEF stands out from the crowd by providing our students with rich extracurricular offerings. ICEF gives students the opportunity to participate in athletics and an outstanding performing and visual arts program that enriches and supports their academic experience. At ICEF, music, dance, sports, and drama are not options "extras." We truly believe that by encouraging our students to participate in these activities—along with their academic studies—we are developing not just stellar students, but interesting and talented members of society.