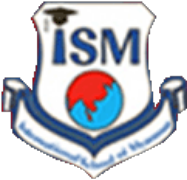 International School of Myanmar
Yangon, Myanmar (Burma)
The International School of Myanmar was founded in 1998 by a group of concerned educators and business leaders who felt there was a need for an affordable, high-quality international education option for Myanmar and expatriate students living in Yangon. From its humble beginnings as an "International Child Zone" with 48 students, the school has grown rapidly to over 1200 students and three campuses of purpose-built classroom building in a residential neighborhood in northwest Yangon.
The school is accredited by Western Association of Schools and Colleges (WASC) and is a member of the East Asia Regional Council of Schools (EARCOS).
The International School of Myanmar is a community of lifelong learners. Our students will acquire the skills and attitudes necessary to succeed in English speaking universities and to be caring, independent, productive and responsible citizens; ready to meet the challenges of a rapidly changing world.
| | |
| --- | --- |
| Enrollment | 1,097 Students PreK-12 |
| Curriculum | Advanced Placement (AP), United States |
| School Year | August - May |
| Year Founded | 1998 |
| Average Class Size | Elementary: 22, Secondary: 20 |
| Campus Information | City (or closest city): Yangon, Location Type: Suburban, Campus Size (hectares): 2, No of Buildings: 4, No of Campuses: 3, No of Classrooms: 80, No of volumes in Library: 6,000, No of computer labs: 3, No of instructional computers: 200 |