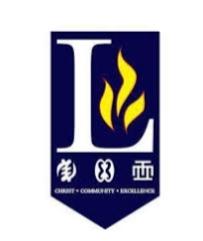 Liberty American School
Accra, Ghana
Liberty American School (LAS) is a unique International Christian American school located in East Legon, a pleasant yet ever expanding suburb in Accra, Ghana. Our school location is conveniently and logistically situated in an area that is on the cutting edge of growth and expansion in education and commerce. As an International Christian American School, LAS is committed to training students within an academic environment that reaches a balance of love and discipline, emphasizing the building of Christian character.
LAS, believes that the training of students in mind and morals is essential to a progressive and productive society. LAS, welcomes families and students from all religious and ethnic backgrounds.
The family atmosphere of LAS, provided by committed, loving Christian teachers provide a strong educational bond between family and school. LAS, provides a well-rounded curriculum with small class sizes and high expectation for student achievement. LAS, believes that respect for authority is an essential ingredient to a child\'s development and educational growth. With our specialized curriculum along with high expectation for student achievement, mutual respect for our international cultures, small class size, and a firm partnership between home and school, LAS believes its students will become the leaders of tomorrow in Ghana and throughout the world.
Spreading a Christian Worldview to those they influence. LAS is unique among educational institutions in this demographic setting because of its Biblical perspective and worldview, academic excellence, and high standards for students and staff. Joining with the parents in the process allows LAS to carry out its passion for molding the minds and souls of our students toward God each day as they learn to impact the world in which they live.
Each school day starts with prayer and a devotional to center the thoughts and hearts of all students, faculty, and school staff toward the Lord God..