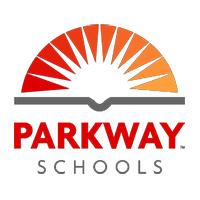 Parkway Schools
United States
Welcome to Parkway - a district that has educated and shaped the lives of students and their families for more than 50 years! We are extremely proud of our schools, our students and staff along with our strong community. Parkway is a prestigious district in St. Louis County that is regularly at the forefront in education across the state of Missouri. Many see Parkway as not only the place to be but the school to emulate and we often serve as a benchmark for others in the state.
Parkway's 28 schools and Early Childhood Center are renowned for their achievements, with 17 Blue Ribbon Awards from the U.S. Department of Education and 19 Gold Star Awards from the State of Missouri. Parkway consistently ranks among the top 10 districts in Missouri on the state report card for large districts.
All four traditional Parkway high schools were among country's Best High Schools by U.S. News & World Report in 2015. Additionally, five Parkway schools are National Schools of Character - Ross Elementary, Oak Brook Elementary, McKelvey Elementary, Craig Elementary and Barretts Elementary.
Parkway has consistently earned a Certificate of Excellence in Financial Reporting. Our residential tax rate is among one of the lowest in 23 St. Louis County districts. Parkway is one of only four school districts in Missouri to earn the Standard and Poor's AAA bond rating. For the past three years, Parkway was selected as a Top 10 workplace in St. Louis by the St. Louis Post-Dispatch based on surveys of employees.
We believe that setting higher expectations creates brighter futures. Parkway is well known for preparing students for college. Just under 90 percent of graduates go on to attend colleges and universities.
Parkway is committed to promoting high achievement for each student. A comprehensive curriculum personalizes learning by offering 14 subject areas, online courses, real-world, experiential learning, English for Speakers of Other Languages, STEM (Science, Technology, Engineering and Math), gifted and special education. At the high school level, there is a strong emphasis on advanced placement and honors courses.
We fully expect this trend to continue and believe Parkway could be a place for you to call home.
Thank you for your interest in the Parkway School District. We invite you to join us in the journey of our mission to ensure all students are capable, curious, caring and confident learners who understand and respond to the challenges of an ever-changing world.