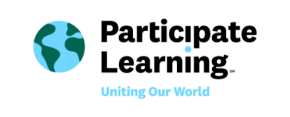 Participate Learning
Chapel Hill, United States
Teaching with Participate Learning is more than a job opportunity. It provides personal growth and development while having the opportunity to teach full time in the US Education system.
With our exciting collaboration within several districts in North Carolina and Virginia we are hiring creative and dedicated professionals who believe all children can be successful. You will also be a cultural ambassador for your Country, sharing local traditions and inspiring a love of the wider world for US students.
We are looking for an enthusiastic primary trained teacher interested in becoming a cultural ambassador to help us inspire, educate and prepare our students for life in the 21st Century.
All international candidates are required to apply directly with Participate Learning. Participate Learning has been an official U.S. Department of State Exchange Visitor Program for more than 30 years and has helped more than 10,000 international educators have the experience of being a full-time teacher in the U.S. Participate Learning is designated to screen, provide visa sponsorship and support participants throughout their stay in the United States, in conjunction with their host school. Candidates must successfully complete Participate Learnings screening to be considered for this position.
Latest Teaching Jobs

Participate Learning
North Carolina, USA, US
License required

Participate Learning
Virginia, USA, US
License required