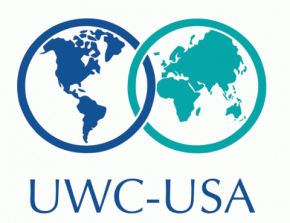 United World College - USA
Montezuma, United States
The 18 UWC schools and colleges make up a movement that includes more than 60,000 alumni around the world. While each campus is distinct, the commitment to the mission is shared across the movement. Indeed, the UWC mission and philosophy is more relevant now than ever: given the tensions and crises that exist, the world truly needs the compassionate citizens, committed activists, and thoughtful leaders who graduate from UWCs.
Students who attend UWC-USA are typically in the last two years of what in the U.S. we call high school. The academic program is rigorous but manageable for most students who apply. Students at UWC-USA start working to become agents for change the minute they set foot on campus. Building bridges to understanding with students of radically diverse nationalities, races, beliefs and economic backgrounds. Partnering with a local homeless shelter, tutoring children, and renovating a community center. Learning to respect nature as they test their endurance in the wilderness. And completing a rigorous IB diploma program at the same time. Our students learn lessons in practical idealism that equip them to become changemakers for life.
Students and faculty conduct over 17,000 hours of community service every year — putting into practice the values fundamental to the UWC mission.
85% of students attend UWC-USA on full or significant scholarships.
We build a strong community on campus so our students learn how to build strong, just, and positive communities wherever they end up. We believe our diversity is our strength.
Many UWC-USA alumni attend prestigious universities after graduation and go on to careers serving others.