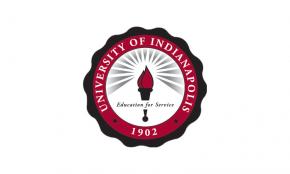 University of Indianapolis
Indianapolis, United States
The University is a private, liberal arts university located on 65 acres, just minutes from downtown Indianapolis. With more than 700 faculty and staff, it is a place where you can become part of a close-knit campus community that emphasizes the importance of community partnerships in the future growth of the University.

UIndy's mission is to prepare its graduates for effective, responsible, and articulate membership in the complex societies in which they live and serve, and for excellence and leadership in their personal and professional lives. The motto of "Education for Service" provides the foundation for our work to better our communities, both near and far.

As University employees, we know the work we do is important to our students and our communities. To accomplish our mission, we welcome talented, civic-minded and diverse individuals from all career levels to help maintain our high standards of excellence and quality. If you want to join our dynamic environment and experience hard work, creativity, and teamwork, we welcome your application!

The University of Indianapolis is an equal opportunity employer. All qualified applicants will receive consideration for employment without regard to age, ethnicity, color, race, creed, sex, sexual orientation or identity, marital status, national origin, disability status, or protected veteran status. The University of Indianapolis does not discriminate on the basis of sex in its educational programs and activities, including employment and admission as required by Title IX.