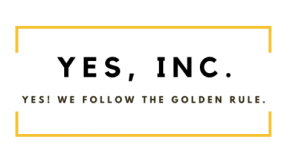 YES, Inc.
San Antonio, United States
Youth Empowerment Services, Inc. is the 501(c)3 nonprofit agency charged with working alongside selected districts/Local Education Agencies to ensure that the students they serve have effective educators in the classroom day one of each school year. We specialize in helping educators become more effective so that students have better educators.
With funding from the USDE in 2010 (TIF 3), then again in 2016 (TIF 5) and finally in 2017 (TSL), our work has led to many changed lives in the interest of educating students more effectively.
YES, Inc. was founded in 1995 with the idea that we could focus on helping individuals become more self-sufficient instead of a liability to our world. Through our comprehensive systems, educators receive the training and ongoing help that they need to transform their classrooms so that students have equitable access to effective educators. We have learned a lot over the past 25 years and we continue to strive to better assist the school systems we work with.