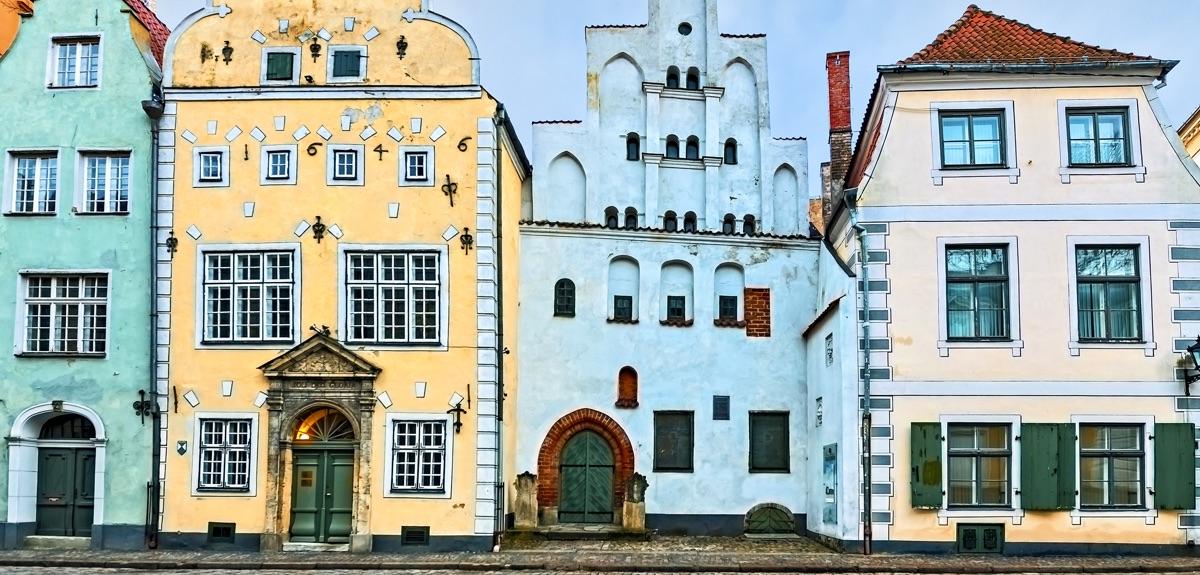 Teach in Latvia
ESL and certified teachers looking for teaching jobs in Latvia can expect to find work in the Latvian public school system as well as private language schools and international schools throughout the country. The demand in Latvia has been experiencing growth over the last while for native English speaking teachers. Competition for English teaching jobs in Latvia also tends to be lower, making Latvia a great option for teaching abroad.
Teaching in Latvia
Options for teaching in Latvia
Overall, teachers in Latvia will find the majority of job opportunities in bigger towns and cities in Latvia, where most of the international schools and private language schools typically are.
Primary and secondary schools in Latvia
To find work teaching abroad at a public school in Latvia, you will need to have at least a Bachelor's degree and teaching certificate.
Language schools in Latvia
There are several language schools in Latvia, including the International School of Riga and Berlitz Latvia.
Universities in Latvia
Universities in Latvia offer English courses for their students, so it's possible to find a job teaching English at a university. To be considered for these roles, teachers will need to be certified and have previous teaching experience.
International schools
There are a number of international schools in the country looking to employ ESL teachers.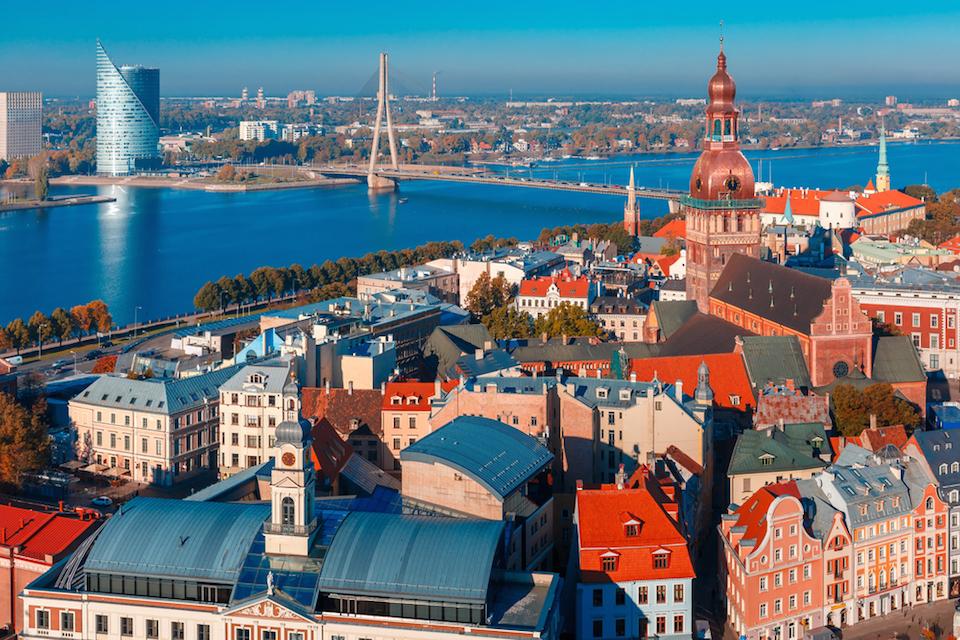 Salary and benefits while teaching in Latvia
Teaching Benefit Type
Teaching Benefit Details
Yearly Salary
$800/month on average.
Working Hours
25 hours a week.
Relocation Allowance
Not typically included.
Vacation
June - September, plus all national holidays.
Health Insurance
Not typically provided.
Contract Duration
One year.
Teaching in Latvia – Hiring
The school year in Latvia runs from the middle of August until middle of June. Teachers can be hired for international and private language schools in Latvia throughout the year, but the most popular time for hiring teachers runs from September to January.
Qualifications to teach in Latvia
Ideally, teachers looking for jobs at private language schools in Latvia should have, at minimum, a Bachelor's degree and an internationally recognized TEFL certificate to stand the best chance of finding a job teaching in Latvia.
The University of Toronto's TEFL online certificate can give you the edge over other candidates applying to teach English abroad in Latvia.
International schools in Latvia will often require teachers have a postgraduate certificate in education as well as relevant teaching experience. The pay is consequently higher at international schools compared to private language schools.
Visas for teachers in Latvia
Latvia is a member of the European Union, therefore EU nationals won't require a visa to teach in Latvia. As a result, schools in Latvia will often favor EU over non-EU citizens when it comes to filling teaching positions. If you come from a country outside of the EU, then you will need to apply for a work permit to teach in Latvia.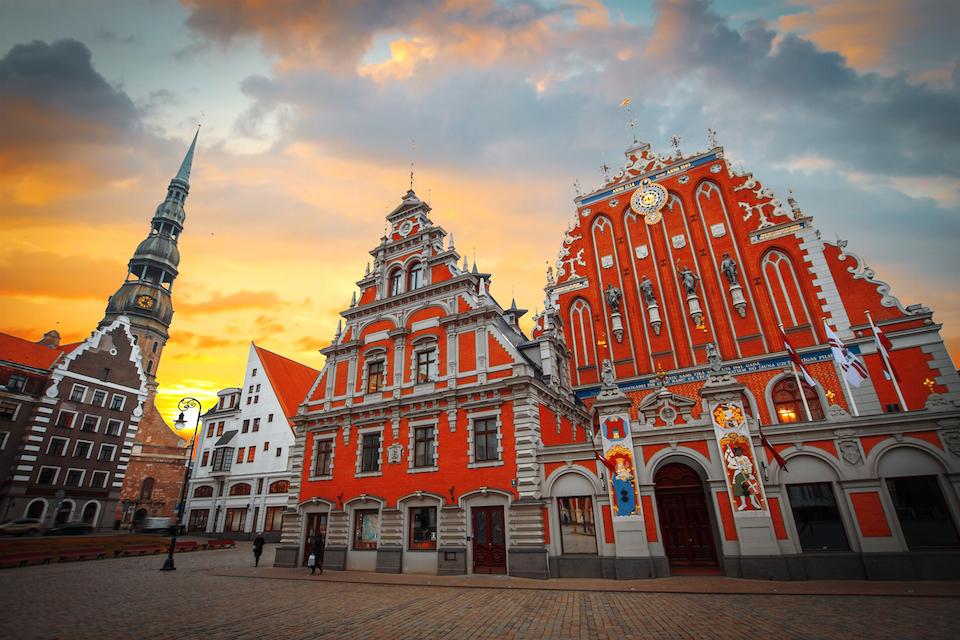 Apply to Teach in Latvia
Your new teaching journey starts here. Discover opportunities to take your teaching career abroad with Teach Away.
Living in Latvia
Latvia's cost of living is reasonably low, so teachers can expect to live a comfortable lifestyle. Latvian schools vary when it comes to salary, working conditions, teaching hours and more.
As requirements to teach at an international school in Latvia tend to be higher, they often offer teachers a generous salary and benefits packages as well as excellent professional development opportunities.
Things for teachers to do in Latvia
In your free time, you'll find lots to see and do in Latvia. The vibrant capital, Riga, is a UNESCO World Heritage site and an architecture lover's dream. A hub for artists, there are plenty of bars for you to check out and delicious authentic Latvian food to sample.
From Riga, you can plan day trips all over the small country. For nature lovers, there are mountain ranges to trek, pine forests to explore and many, many miles of stunning coastline with white sands and sea dunes to discover.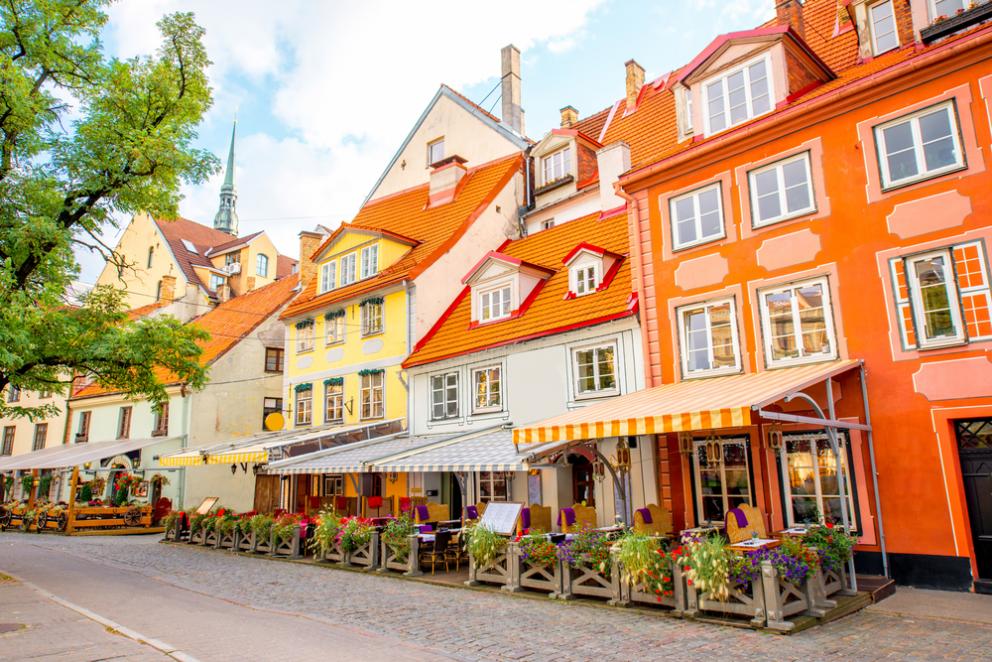 Country Information
Capital - Riga
Language - Latvian
Population - 2.013 million
Currency - Euro
Government - Parliamentary Republic
Major Religion - Lutheran
Climate - Temperate
Quick Facts
Ice hockey is Latvia's most popular national sport.
Latvia shares a border with several European countries: Estonia, Russia, Belarus, and Lithuania.
Latvia has almost 12,000 rivers across the entire country.
Latvia is home to the widest waterfall in the whole of Europe, the Ventas Rumba, measuring 360 feet (110 meters) in width, and a whopping two meters in height!
The longest day in Latvia has over 17 hours of sunlight in total.
The Latvian flag is one of the oldest in the world and dates back as far as the 13th century.
Latvia is the second most environmentally friendly country on the planet according to the Environmental Performance Index.
Experience teaching in Latvia
Register for a teacher account to apply for teaching jobs in Latvia