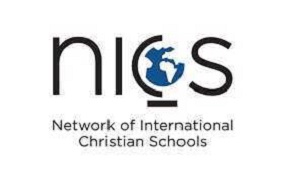 Featured Job
Curriculum, Instruction and Accreditation Coordinator - Bolivia
Network of International Christian Schools
La Paz, Bolivia, South America
Master
2 years of teaching experience
Education

Teaching Credential/License
Qualifications
Masters of Education
Specific Skills
Experience in school administration and supervision (preferred)
Meet the certification standards set by the MSA and ACSI Accreditation agencies
Ability to manage a diverse staff and student enrollment with missionary kids (MKs), and third culture kids (TCKs)
Experience in MK and/or TCK schools a plus
Must have very clear communication skills, especially written communication
Highlights/Benefits
Opportunities to learn Spanish
Supportive community
Salary commensurate with the cost of living in the country
The school pays for housing
The school pays for transportation to and from the school each day
School Background
Highlands International School (HIS) was founded on February 2, 2003. Since May 19, 2003, HIS has been a member of the Network of International Christian Schools (NICS) and many schools worldwide. HIS is an international Christian school that provides an environment of academic excellence and respect for people of all cultures and religions. Highlands International School is a community of students, parents, and Christian educators, working together as a NICS network school, to instill in each student a passion for truth, a commitment to excellence, and an appreciation for diversity. HIS Core Values: Servant Leadership, Christ-like Compassion, Biblical Stewardship.
Job Summary
The Curriculum, Instruction, and Accreditation Coordinator (CIAC) will decide how much time to devote to each task in the running of the school's curricular program. The CIAC will provide leadership in developing and maintaining a stellar educational program with a distinctive Christian educational philosophy that maintains high educational standards and encourages students and staff to be the best that they can be at HIS. The CIAC will facilitate discussions that will provide teachers with the best resources and plans to accomplish their objectives in teaching. In addition, the CIAC will coordinate the review, collection, and reporting of the accreditation committees to ensure compliance with all required standards laid forth by the accrediting agencies and the School Improvement Plan.
General Responsibilities
FLT Member, Rubicon Atlas, and MAP Testing
The Network of International Christian Schools is an organization that consists of 15 schools in 13 countries in Asia, Africa, South America, Europe, and North America.
The mission of NICS is to establish a worldwide network of international Christian schools staffed by qualified Christian educators, instilling in each student a Biblical worldview in an environment of academic excellence and respect for people of all cultures and religions.
Purpose
Reaching the world for Christ through international Christian education.
Vision
NICS (Network of International Christian Schools) is founded on the belief that a major thrust for world evangelism and discipleship for Christ can happen through the classroom with the impact made by committed Christian educators overseas. Children have many teachers in their lives, whether they be at home, in the classroom, on the street, or elsewhere; none, however, have a more powerful impact than educators in the classroom.
From Andes to Amazon, Bolivia has plenty to inspire teachers looking for adventure. With over 30 official languages, the country is as diverse as it is beautiful, but modern economic development has also brought the need for English-language education. English teachers are in high demand, and opportunities are available throughout the country.
Sucre (constitutional); La Paz (de facto administrative capital)
Spanish and 30+ indigenous languages
Please note that Teach Away provides information on behalf of schools and cannot accept liability for information provided or policies schools may adopt. Be sure to verify all details that apply to you, and check for the latest visa and work permit requirements. For any questions regarding job postings, please contact the school directly. Teach Away believes in diversity and inclusivity, and that everyone deserves to be treated with respect and be considered fairly and equally for employment. We ensure all schools we work with adhere to our pledge to promote inclusivity and diversity in education and recruitment practices.