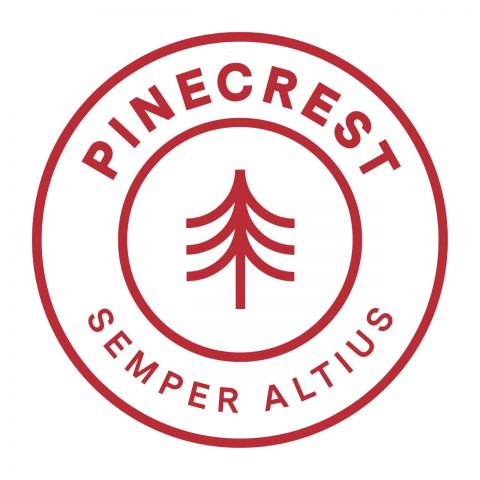 Featured Job
EDTech Coordinator
Pinecrest International School
We offer support and contacts of real-state agents who can help you look for a place to live.
Licensed Teacher, University Graduate, Vocational/Technical Instructor
Bachelor
3 years of teaching experience
Engineering (Industrial, Mechatronic, Mecanic), Education
Insurance and monetary benefits
13th month pay in December ("aguinaldo")
Private Medical insurance for you and your underage children
Approx. 100USD in food vouchers monthly (Edenred https://www.edenred.mx "Vales de despensa")
9% savings account, matched by the school and paid in full during December (each fortnight 9% of your salary will be withheld and put into a savings account. This amount is matched by the school, so if $2 were deducted from your paycheck, $4 will be put into the account)
Days off & Vacation
All bank holidays
SEP (Ministry of Education) specific holidays
At least 3 weeks over the summer (depending on SEP calendar)
At least 2 weeks over winter break (depending on SEP calendar)
2 weeks during spring break (corresponding with Holy Week and Easter Week)
Law mandated vacation: 6 days for the first year, increasing by two days with each passing year up to 14 days; after which the 2-day increase will come at every 5 years.
Other benefits:
Parking space at no cost
Professional development opportunities
We are looking for an amazing ED-Tech Coordinator to join our team and lead the school's technology program. . You would be joining a highly dynamic and energetic team that seeks to bring out the best in each student. Our classes range from 10 to 29 students, and you would be working with two classes at the most, on the same grade level.
The selected candidate would be expected to oversee and coordinate the work of at least two technology teachers, manage all educational technology apps, and organize and oversee the school's participation in global forums such as the "International Lego League", "ISTE", Nasa camp, etc. as well as coaching subject teachers in the use of technology inside the classroom. We have a Makerspace which we use with STEAM methodology. The EDTech coordinator is a support area for all the schools (PreK - 9). Working hours are 7:30-3:30.
We offer gender-separated education, in mixed environments. This means that classes are taught in single-gender classrooms but all other activities are co-ed. You could even design lessons in which the girls present their work to the boys and vice versa, or have a joint project which would be worked on by each class and the put together.
We are currently shifting from traditional education to active-learning environments, so any ideas you have that make our students work in a cooperative, active, and reflective way are welcome! We favor differentiation and gamification, and we are sure that your ideas will benefit the community!
Being Catholic is not a requirement for the position, but you would be required to support the activities carried out by the school and attend functions such as First Friday Mass.
Payment is on the 15th and last day of the month.
We are a Catholic, bilingual school that seeks to train Christian leaders with the tools to unleash their full potential, capable of facing the challenges they will have in life and contributing to the good of their family and society.
We celebrate the talents of each student, which make them who they are, as well as the rhythms in which they learn, develop, and excel. We believe that the student is the protagonist of their learning and the entire educational community, together with their family, accompanies and guides them to reach their best version.
We are part of the Semper Altius Network, an international network of Catholic bilingual schools that implement the educational model of the Regnum Christi movement in 19 countries in America, Europe, and Asia. We have 65 years of experience and more than 70,000 graduates.
We are accredited by COGNIA®, the largest educational accreditation institution worldwide. This recognition validates compliance with standards for school leadership, learning, and resource management related to the proper functioning of the institution, the creation of effective learning environments, and the achievement of educational results.

Having this accreditation allows us, in addition to complying with international standards, to issue school reports and certificates valid in other countries, and it is, to a large extent, what endorses us as a true International School.
Mexico, a traveler's paradise, offers opportunities to teach English abroad, as well as licensed teaching jobs in the country's many international schools. Enjoy Mexico's magnificent landscape while teaching abroad in language institutes or private schools.