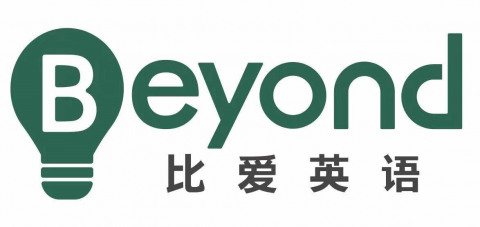 Featured Job
English Language Teacher
3000CNY housing allowance provided on a monthly basis
Full airfare reimbursement upon contract completion up to 8,000CNY
Early Childhood, Elementary, Middle School, High School
Licensed Teacher, University Graduate, ESL Instructor
Bachelor
1 year of teaching experience
Education, English and Language Majors are preferred but not required

TESL/TEFL Certificate over 100 hours
Ability to provide a clean criminal record check
Must be able to fulfill a yearlong teaching position
The ideal Teacher should be fun, energetic, outgoing and have a high level of responsibility and authority and be more than capable of providing interesting and engaging lessons for learners
Eager to learn and grow with a desire for a career in education and teaching
Adaptable, flexible and compassionate: China is a country rich in history and with an incredibly unique culture. The perfect candidate must not only be prepared to recognise this but be willing to embrace it at every turn
Basic monthly starting salary of 18,000-25,000CNY (depending on candidate's experience and qualifications)
Quarterly performance bonus of up to 2,000CNY
Annual performance bonus of up to 20,000CNY
Full airfare reimbursement upon contract completion up to 8,000CNY
3000CNY housing allowance provided on a monthly basis
Two consecutive days off a week
All Public holidays as paid holiday
Option to take two weeks unpaid leave during the summer holidays
Full working visa and residence permit application support
Full health insurance
Continuous training and development program
Pick up from the airport and initial hotel stay (when necessary)
24/7 assistance in daily life e.g. renting, mobile phones, online shopping, etc
Weekly Chinese classes with a course structure to take HSK assessments
12-month gym membership
The School
At Beyond we understand teachers are the most valuable asset to a school and are key in delivering the high-quality education that we have become known for. We are therefore looking for passionate, dedicated and reliable teachers with a positive attitude to join our ever-growing team. As an education start-up, there are not only plenty of opportunities for our teachers to gain valuable work experience, but there is also a real chance for career progression at Beyond.
We teach students of all ages, ranging from four-year-olds to adults and what we teach depends on the age and level of the student. All our English language courses, however, are comprehensive and cover the four language skills: listening, reading, writing and speaking. As a registered Trinity College London test centre, many of our students will also have the opportunity to gain internationally recognised qualifications to evidence their English language ability.
At all levels, our class sizes are capped at 8 students a class, which allows teachers to focus on each individual student's learning needs, and to deliver higher-quality teaching.
English Teacher's Main Responsibilities
Prepare and deliver effective, engaging and knowledgeable English language lessons to your students
Understand Beyond's courses fully and have expert knowledge of the language required to teach them
Track student progress over the period of their course
Provide feedback to students, parents and other members of the Beyond team
Participate in training sessions, lesson observations and teaching workshops
Strictly adhere to Beyond's safety and student safeguarding policies
Participate in regular team meetings in order to facilitate good communication between departments and through the school as a whole
Conduct demo classes and participate in marketing activities to further promote the growth of the school
Also known as remote teachers, distance teachers or virtual teachers, online teachers and online instructors are trained to teach students online. Online teaching jobs can range from blended courses that offer a combination of in-person and online instruction, to fully online learning. Online teaching offers job opportunities for a wide range of educators, from elementary school teachers to college professors. Online teaching jobs can be either full-time or part-time. If you're a qualified teacher with experience in a classroom setting, then online teaching could be your next big career move.