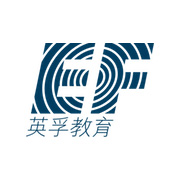 3000RMB/month housing allowance and logistics support for finding accommodation
11250RMB flight allowance for a 15-month contract, 18000 for a 2-year contract
Elementary, Middle School, High School
Licensed Teacher, University Graduate, ESL Instructor, Office/Administration Staff
Applicants must be citizens from the United States, United Kingdom, Canada, Ireland, Australia, or New Zealand
Must be under age 60 for visa purposes
120 hour TEFL or other teaching qualification (or willing to obtain one) or 2 years post graduate certificate
Clean criminal background check, valid within 6 months – will need to be notarized
A match with our core values and a love for enabling a child's growth
NET 16,800RMB – 20,000RMB
Up to 14,500 RMB/month NET base Salary (Commensurate with level of experience)
2000RMB quarterly bonus based on performance
3000RMB/month housing allowance and logistics support for finding accommodation
11250RMB flight allowance for a 15-month contract, 18000 for a 2-year contract
Airport pick up and Year-round logistics support
Paid Z-visa, residence permit, and sponsored foreign experts teaching license
Paid 2-week initial onboarding and training
Ongoing Regional and In-centre CPD
Cambridge TKT Qualifications
Paid medical check and health insurance
Paid Chinese tuition and ongoing Language Learning support
22 paid days holiday per year (24 in your 2nd year)
Monthly social and teambuilding events
Referral schemes - 5000RMB for each new teacher you refer to our recruiters – bring your friends!
Contract re-sign bonus of 5000RMB
Promotion opportunities in our ever-expanding franchise – those who want to develop, we create the opportunities to do so!
Welcoming you the opportunity to be part of an expanding, staff development focused organization; boasting 9 schools, 8 in Hangzhou and 1 in Huzhou, with a multinational staff of over 160 teachers, teaching children ages 3-18.
Not only do we offer a paid 2-week on boarding prior to being placed into a centre, our structured support in order to ensure your continuous professional development is prioritized, ensures your expectations are at the forefront of a successful teaching experience!
Growth Opportunities for committed, career minded professionals!
Experience the best that China has to offer!
Main Responsibilities:
Carry out the timetable of classes assigned by the DOS
Give lessons to the highest standards of English language teaching
Become familiar with the programs and courses of study at the centre and as directed by EF English First guidelines
Develop and use suitable supplementary materials as necessary
Use audio / video materials in classes
Expose students to the use of CALL, and the Internet for language learning purposes
Begin and end classes on time
Prepare lessons and equipment in advance for all classes
Become familiar with and Implement all course management procedures as directed by EF English First guidelines
Administer, correct and record the results of progress reports, tests and assessments for students
Substitute for absent colleagues, perhaps at short notice, on or off-site
Be responsible for students' welfare and progress
Inform students of centre aims and objectives
Cooperate with the CM and DOS in ensuring the constructive communication and efficient operation of the centre
Meet regularly with the DOS and/or centre colleagues to communicate all relevant information
Assist the DOS upon request with the development and marketing of courses and induction of sales, service and teaching staff into the practices of the centre
Maintain student and class records
Assist in the placement testing and interviewing of new students
Carry out teaching related responsibilities including, but not limited to demonstration classes, Life Clubs, tutorials, seminars and presentations
Start Date: Various start dates available
"Above there is heaven, below there is Hangzhou". EF Hangzhou & Huzhou currently have 11 schools , 10 Hangzhou schools and 1 Huzhou school. Regarded as one of the two paradises on earth by the Chinese people, Hangzhou offers an ideal destination for anyone seeking to live in China. As one of the most established and successful Franchises in the English First network, EF Hangzhou offers a wonderful working environment. EF English First Hangzhou is looking for dynamic and enthusiastic individuals that are looking to build their TEFL career through cultural diversity. These positions would suit those seeking to develop as TEFL teachers. Only those who love teaching students of all age levels should apply. Prospective teachers should be prepared to work hard in a professional teaching environment. Whether you are just starting out as an EFL teacher, or have accumulated a great deal of experience in this field, English First is a sound choice for your next step. Taking advantage of EF's 50 years of experience in the EFL industry, English First can provide any candidate with the ideal environment to develop professionally. English First's market in China is growing rapidly and offers plenty of opportunity for career development. Our centers are designed to offer ample of support both academically and through pastoral care creating an ideal atmosphere to work and live.
One of the world's most powerful nations, China's cultural contributions have influenced history and human development for thousands of years. Teach Away offers ESL teaching jobs in reputable language schools as well as licensed teaching jobs across China.
Land area - 3.7 million sq. miles (9.6 million sq. km)