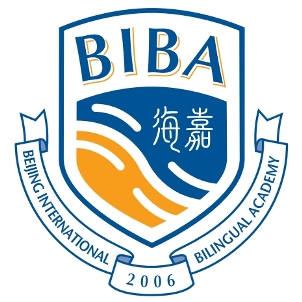 Featured Job
Literacy Coordinator - Beijing Campus
Beijing International Bilingual Academy
Bachelor
2 years of teaching experience
Education, Literacy

Teaching Credential/License

TESL/TEFL Certificate over 100 hours

TESL/TEFL Certificate

TESL/TEFL Diploma Level
The purpose of this post is to improve standards of reading, writing, speaking, and communication across the curriculum. The post holder will be required:
To co-ordinate the school's response to Literacy Initiatives and inspection requirements and to maintain, review, and develop the school literacy strategy.
To support the Literacy Workshops and co-ordinate actions and initiatives across the curriculum to improve the standards of reading, writing, speaking and communication.
To be aware of current initiatives and disseminate whole school developments relating to literacy across the curriculum.
To contribute to whole school training, developing teaching and learning strategies to enhance standards of literacy across the curriculum.
To develop and deliver strategies to improve levels of reading, writing, speaking, and communication and target appropriate pupils for additional interventions and support.
To develop and oversee the implementation of the School's Literacy Policy and monitor its impact across the curriculum.
To evaluate cross-curricular literacy initiatives and report on progress and areas for development.
To ensure the school meets all requirements regarding the development of literacy skills by attending relevant courses/events and disseminate information
To ensure literacy remains a focus in the whole school and departmental developments.
To track the progress of the literacy skills of all pupils against targets in reading, comprehension, and writing.
To attend other relevant working parties to ensure literacy is planned into other initiatives e.g. closing any achievement gaps
To manage the resources to support the development of literacy across the curriculum
To undertake any further professional development required to carry out the duties of this most effectively.
BIBA is one of the fastest growing international schools in Beijing, with over 1600 students from 30 different countries. Our vision is to be the model for developing internationally-minded bilingual ambassadors, who promote inter-cultural understanding, respect and integration in a dynamic global community.  The school is deeply rooted in appreciation of Chinese culture and is dedicated to global citizenship in the world's historic journey towards a united human community.
Teachers enjoy a rich community life with many teaching families, children, and singles, who plan and participate in various events and activities. There is a very active PTA, which runs an on-site PTA Cafe for teachers and students to enjoy lattes, delicious cakes, and lunch snacks.
We are in Shunyi, a fast growing suburb of Beijing. There is a shopping mall within walking distance, which includes Starbucks, GAP, UNIQLO, a movie theatre, and much more.  15 minutes from the Airport and close to public transport allowing for easy access to exploring the rich culture and destinations of Beijing and China.
One of the world's most powerful nations, China's cultural contributions have influenced history and human development for thousands of years. Teach Away offers ESL teaching jobs in reputable language schools as well as licensed teaching jobs across China.
Land area - 3.7 million sq. miles (9.6 million sq. km)