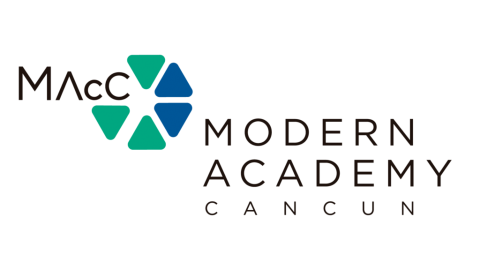 Featured Job
MS & HS Math and English Teacher
One roundtrip airfare included
Middle School, High School
Bachelor
3 years of teaching experience
Math related
Fluent English teacher
Confidence in working with Apple (and other technologies) with student instruction
Classroom size: 17 approx.
Skills: critical and imaginative thinking, leadership and teamwork, time management, and conflict resolution.
Candidate must be open to new ideas in the teaching/education field.
Dynamic and interactive
Breakfast and lunch are included Monday- Friday.
One roundtrip airfare included.
Housing aid.
Looking for problem-based, project-based, and case-based teachers utilizing out-of-the-box thinking to engage students and promote critical thinking.
Will be responsible for various grade-level subjects and mentoring. Must be competent in preparing lesson plans. Experience in utilizing technology, transversal project development, and implementation is a priority.
Our mission

Our main mission is to inspire our students to be creative, decisive, forward-thinking, and entrepreneurial.
Everything we teach here, we do it believing in the belief in the power that each of our students has to change Mexico and then the world.

Who we are

We are a school committed to providing our students with a dynamic and collaborative learning community, setting the stage for tomorrow's leaders in the world.

Our why

We believe in a better future, a future created by our generations.
Here you will find alternatives that adapt to your needs:

Cutting-edge education Sports and artistic training Physical and digital ecosystems appropriate for them. Skills and talent development Emotional monitoring and support Targeted nutrition and much more

Why be part of our community?

Macc Community is made up of families, educators, entrepreneurs, leaders, and professionals who share a common desire: to do their best to prepare the generations to come.

Apple Distinguished School

We have been recognized by Apple as a Distinguished School since 2018 for our continuous innovation in learning, teaching, and technology.  

We foster in all our students:
Integrity, responsibility, entrepreneurship, autonomy, curiosity, creativity, and innovation.
Please note that Teach Away provides information on behalf of schools and cannot accept liability for information provided or policies schools may adopt. Be sure to verify all details that apply to you, and check for the latest visa and work permit requirements. For any questions regarding job postings, please contact the school directly. Teach Away believes in diversity and inclusivity, and that everyone deserves to be treated with respect and be considered fairly and equally for employment. We ensure all schools we work with adhere to our pledge to promote inclusivity and diversity in education and recruitment practices.