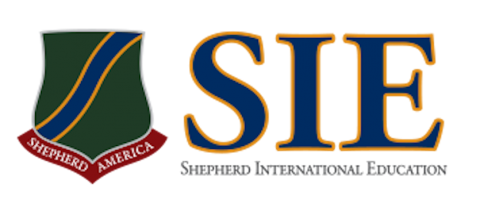 Featured Job
Part-Time Physical Education Teacher
Shepherd International Education Group (SIE)
Housing allowance will be discussed in the first round of interviews.
Airfare reimbursement to and from Korea for international applicants.
Elementary, Middle School, High School
Bachelor
1 year of teaching experience
Sports Management, Physiology, Education, or a similar field.

Teaching Credential/License
Korean national health insurance
Reimbursement for visa applications and fees
Free lunch provided each day
National pension matching
Winter, Spring, and Summer vacations
American academic calendar
One-month base salary severance payment upon completion of contract
Shepherd International Education (SIE) is currently looking for a certified part-time Physical Education teacher capable of teaching Elementary, Middle, or High School students for the 2021-2022 Academic Year. SIE is an accredited private institution located in the heart of Seoul, South Korea.
We focus greatly on English-immersion, and provide American Common Core curricula. We offer a very competitive salary, a premium, freestanding school building, personal and sick leave, winter, summer, and spring vacations, flight reimbursement, and much more! Details about salary, housing, and other benefits can be discussed in our first round of interviews.
Ideal candidates for this position should be certified teachers, preferably with a background or major in Sports Management, Physiology, Education, or a similar field. An open, collaborative attitude, flexibility, and teamwork are all qualities that we respect here at SIE, so we hope you are the ideal candidate for the position.
Hello and welcome to Shepherd International Education. We are an accredited English-immersion international institution located in Seoul, South Korea. We cater to a wide range of students, from kindergarten (SIEK) to elementary, middle, and high school (SIE). We pride ourselves on our global outlook, diverse staff, and commitment to pedagogically sound education.
At SIE, we believe that students are successful only when given a safe and nurturing environment. That environment should include high expectations, excellent instruction, consistent discipline, and a caring atmosphere. At the same time, the institution must have a commitment to working together with families for the best outcome for the child. We always do our best to provide each student with this type experience. In return, we ask students to make good choices and to show respect for themselves and others.
The end goal of SIE is to prepare students for competitive universities, but we aim to instill the values of diligence, critical thinking, and leadership. We are a tightly-knit community focused on excellence. We have great teachers, friendly students, and a beautiful campus. The absolute best way to experience what SIE has to offer is through a visit to campus any time.
Similar Jobs

Shepherd International Education Group (SIE)
Seoul (2 locations) , South Korea