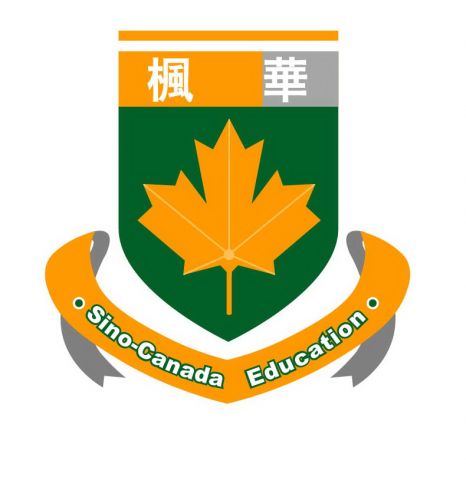 Featured Job
Science Teacher
Luxu, Wujiang, Jiangsu, China, China
Inexpensive housing at school with a housing allowance
10000 RMB travel allowance - travel to anywhere
Bachelor
2 years of teaching experience
Science

Teaching Credential/License
Qualifications
British Columbia Teaching Certificate - if the teacher does not have BC certification - please go to the BC teacher regulation website and use the application selection tool to determine eligibility - if eligible we will help you through the process
Familiar with British Columbia Curriculum - see link below
Minimum of two years of teaching experience. (or Masters)
Passionate about teaching
Our teachers enjoy the generous benefits that Sino Canada brings to work/life balance, and our compensation/benefits package. The list below highlights the differences between our contract, and other BC Offshore School contracts:
A Calendar with generous holidays (Christmas, Chinese New Year, Summer, and other shorter holidays in October and May (up to 15 weeks in total).
Travel Allowance - 10000 rmb/year for travel anywhere.
Paid International Medical coverage.
Living allowance
Free meals at school - 600 rmb/mo.
Technology budget available - 3000 rmb.per year
Professional development budget available to each teacher — 1000 rmb/year.
Free weekly bus to and from all major cities near the school (Shanghai, Suzhou, Hangzhou,Wuxi, Changzhou).
Great facilities on site: Swimming pool, horseback riding, free school workout facilities.
Reduced Tuition for teacher's children - 1st Child & 2nd child 80% first 2 years after 2 years free
Rents are typically around 2000 to 2500 RMB per month and the school is near a smaller community with all necessary amenities that include Starbucks, Tesco and many great restaurants.
Responsibilities:
Prepare course overviews as required by the BC Ministry of Education
Be familiar with the BC curriculum
Keep records of grades, and grade papers, and perform other administrative duties as needed.
Create projects designed to enhance learning experiences
Read and stay abreast of current topics in Physics
Create lesson plans.
Utilize various curriculum resources.
Integrate competencies, goals, and objectives into lesson plans.
Develop incentives to keep participants in the class.
Work with administrators to ensure course requirements are being met.
Sino-Canada School, 
Sino-Canada School, located in Luxu, Jiangsu, China is a private boarding school offering Chinese and British Columbia curricula.

Sino-Canada's high school program is registered and inspected by the BC Ministry of Education and has been recognized as a top BC Offshore program in China.

We are proud of our ability to offer our students a truly authentic western experience.

Sino-Canada started its first academic year in September 2003, with an inaugural class of 140 grade 10 to 12 students. Sino-Canada now boasts a population of over 2100 students in the primary, junior and high school programs.
Our Location
Sino-Canada School is located in Wujiang, Jiangsu province. We are about 60 km from Shanghai's city center and 50 km from Suzhou's city center. The actual campus has some interesting history. The land and many of the buildings still used today were once part of a theme park called Frobel Land. Remnants of Frobel Land can still be seen around campus.  Looking at the satellite image of campus (below) you can still see what used to be the go-kart track and star-shaped flower gardens.

Currently, we have two main teaching buildings. One building is used exclusively for the BC and BC Preparation programs, and the other is for the Primary, Junior, and Chinese programs. The BC Program building has 50 BC classrooms, each outfitted with a projector and access to Wifi. In addition to our classrooms we also have 5 computer labs equipped with 30 computers each, a Physics Lab, Biology/Chemistry Lab, Music Room, Drama Room, Dance Studio, and a Lecture Theatre.
Separate from our teaching buildings is our gymnasium, Aquatics Center, and theatre. Our gym is 2200 square meters, with indoor courts for volleyball, basketball, badminton, and handball. The Aquatics center, or Natatorium, is equipped with two fully functional swimming pools, and an additional weight room. Finally, our theatre is stocked with all necessary electronics equipment and houses 400+ guests for all of our musicals, shows, competitions, and awards ceremonies".
Please note that Teach Away provides information on behalf of schools and cannot accept liability for information provided or policies schools may adopt. Be sure to verify all details that apply to you, and check for the latest visa and work permit requirements. For any questions regarding job postings, please contact the school directly. Teach Away believes in diversity and inclusivity, and that everyone deserves to be treated with respect and be considered fairly and equally for employment. We ensure all schools we work with adhere to our pledge to promote inclusivity and diversity in education and recruitment practices.