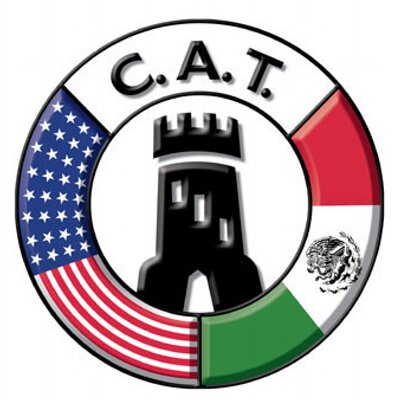 Featured Job
Special Education Reading Specialist
Colegio Americano de Torreon
Furnished housing near campus
One round trip ticket for initial contract
Elementary, Middle School
Bachelor
2 years of teaching experience
Reading, Special Education, General Education

Teaching Credential/License
A certified and licensed teacher in the USA or abroad
Preferably 3+ Years of Teaching Experience
Experience with Common Core Standards
Experience working Collaboratively with Peers
Experience in Best Teaching Practices
Experience in Advanced Placement
Experience Traveling Abroad (even for vacation)
A Growth Mindset
A Joy of Learning
A Proactive Educator
*These are merely a guideline of preferences.
We have recently adjusted our salary and benefits for the 2020-2021 school year, making us very competitive in the Latin America (Mexico, Central America, and South America) region. Our salaries are guaranteed in US dollars. The salary and benefits are commensurate with the qualifications and previous experience of the successful candidate. Further details will be given to short-listed candidates.
Flights
Initial Flight to Torreon

The school will buy an economy airfare from the nearest international airport to the home address in the U.S. or Canada, to Torreon, at the beginning of the initial contract. The school will reimburse each teacher up to $100USD for a baggage allowance at the initial trip to start the contract and $100USD at the end of employment.

End of Contract Flight

The school pays an airfare subsidy for an international hire status faculty member as an $800USD voucher paid in June of each school year.
International Major Medical Plan
Full-time employees are provided with major medical insurance. This insurance does not include dental and vision coverage, as well as a yearly mammogram or prostate exam and bone density test. Pre-existing conditions are not covered.
Medical Emergency Service
Teachers will have access to free urgent care 24/7 (AR) in-home if needed. Teachers pay prescription drugs and other medications prescribed by the doctor.
Furnished Single Housing
As part of employment with Colegio Americano de Torreón, Human Resources will place you in a school-owned or rented a furnished apartment for the length of your contract as a benefit to you. The teacher pays utilities year-round for the length of your contract.
Working Papers and Background Checks
The employee will be reimbursed for fees paid for processing the necessary documents to work in Mexico (Apostille), transcripts, and visa up to $150 USD upon presentation of valid receipts.
Free Spanish Classes
As an employee of Colegio Americano, you can have access to free Spanish classes offered at CAT after school.
Gym Stipend
The school will subsidize fees to a gym of your choice up to $400MXN upon presentation of receipts.
Sick or Emergency Absence
Within the contract, teachers get seven whole days for absences, (4 for sickness, 2 for emergencies, and one personal day). Please use the school calendar to plan vacations and receive family. (This is in addition to paid holidays).
Grocery Coupons
Four hundred fifty pesos of your monthly pesos salary is given in the form of grocery coupons (Sí Vale). This money is deposited monthly into a separate card and is free of taxes once you are officially documented in Mexico.
Professional Development
As part of our Strategic Plan, we are focused on professional development for teachers. Professional development is considered in-house and delivered by school experts or external consultants. The consultants are experts in their field, and working with them often provides excellent training for working anywhere in the world.
Life Insurance
Life insurance is provided to the employee by the school up to $200,000MXN per employee. Please see Human Resources name your beneficiary.
Mexican Government Retirement Plan
As an employee at CAT, you are contributing to the government form of retirement. When you reach the age of 65, you are eligible to come back to Mexico and claim your earnings. It is incumbent upon the individual to research and follow through with the necessary government offices to receive this benefit. The school is not responsible for securing these funds for you.
Resigning Bonus
Upon mutual agreement, if you choose to sign with CAT after your initial contract you are eligible for a resigning bonus. After year 2, you will receive $500USD, from years 3-4 you will receive $1000, and year 5-6 you will receive $1500USD. Beyond 6 years, you are no longer eligible for this benefit.
Colegio Americano de Torreón is looking for enthusiastic and committed teachers that love their students and learning their craft! We are currently in the implementation phase of our 5-Year Strategic Plan and are actively seeking contributors to help us reach our goals around technology, best teaching practices, financial sustainability, staff well being, and values. We are a great place to work if you like job-embedded professional development, PLCs, and receiving feedback! The position is high energy and the community is warm. If you want to learn more about Latin American culture, one of community, family, and celebrations, this is the place to be!
Details About This Role
25 to 30 teaching hours/week
Job embedded professional learning communities
Weekends off (there may be some occasional weekend events)
183 School Days (1 week off at Thanksgiving, 2 weeks off at Christmas, 2 weeks off for Vernal Holiday)
The duties and responsibilities of a CAT Teacher shall include the following:
Overall Functions
To teach and educate students according to guidelines provided by the CAT
Curriculum Framework under the overall guidance of the administration
To teach and educate students according to the educational needs, abilities and attainment potential of individual students entrusted to his/her care by the General Director and Principal
Main Responsibilities
Planning, preparing and delivering lessons to all students in the class
Teaching according to the educational needs, abilities, and achievement of the individual students and groups of students
Adopting and working towards the implementation of the school development plan of the particular division they are giving service in
Assigning work, correcting and marking work carried out by his/her students
Assessing, recording and reporting on the development, progress, attainment, and behavior of one's students
Providing or contributing to oral and written assessments, reports and references relating to individual students or groups of students
Participating in arrangements within an agreed school framework for the appraisal of students' performance
Promoting the general progress and well-being of individual students, groups of students or class entrusted to him/her
Providing guidance and advice to students on educational and social matters and on their further education and future careers; providing information on sources of more expert advice
Communicating, consulting and co-operating with other members of the school staff, including those having posts of special responsibility and parents/guardians to ensure the best interest of students
Reviewing and evaluating one's own teaching and learning strategies, methodologies and program/s in line with CAT guidelines
Advising and co-operating with the Principal, Vice Principal, Heads of Department, Team Leaders, and other teachers in the preparation and development of courses of study, teaching materials, teaching programs, methods of teaching and assessment
Ensuring high standards of professional practice and quality of teaching and learning of the subject/s. Through effective dialogue, participating in reciprocal peer review and observation of class teaching practice by the Head of Department (subject/level) concerned
Participating in professional development and training courses and taking part in action research exercises
Maintaining good order and discipline amongst students under one's care and safeguarding their health and safety at all times
Participating in staff, group or other meetings related to the school curriculum or other arrangements, for the better organization and administration of the school
Contributing to the professional development of new teachers and student teachers according to arrangements agreed with the Principal
Providing the necessary information and advice to the designated personnel in the school and/or College and to provide all the necessary information regarding requisitions and arrangements in connection with the teaching of the subject/s assigned to him/her
Ensuring the safe custody and optimum use of equipment normally used by oneself during lessons and sees to its regular servicing and maintenance
Participating in school assemblies
Registering and monitoring the attendance of students under one's care
Sharing in any possible and reasonable way in the effective management, organization, order, and discipline of the school
Nurtures a culture where teachers view themselves essentially as facilitators of learning and reflective practitioners
Participating in and contributing to MAP (grades 3-9)
Liaising and collaborating with specialist teachers/resource persons and other professionals working with students with special interests
Making use of audiovisual technological devices/aides (such as projectors, Chromebooks) and other adaptations during the delivery of the lessons
At the secondary level, teachers shall be expected to teach students of different levels of achievement. Such teachers will preferably teach not more than two levels unless special circumstances warrant otherwise
Colegio Americano de Torreon is a bilingual-bicultural nursery to a 12th-grade institution based on the best teaching practices. Through a rigorous college preparatory curriculum, we are dedicated to preparing our students to be socially committed leaders and responsible citizens who are successful in a global environment. Core classes are taught in English.  Graduates earn a U.S. high school diploma as well as a Mexican "Bachillerato" certificate.
Location
Colegio Americano de Torreón A.C.  (CAT) is a private, non-profit college preparatory school governed by a fifteen-member board of directors.  It was founded in 1950 and accredited in 1954. The school is located in Torreón, an industrial city that is part of a metropolitan area known as the Laguna that includes the neighboring towns of Lerdo and Gomez Palacio, with a combined population of approximately 1,400,000.  
Facilities
The school's 27- acre campus is located approximately 20 minutes from downtown Torreón in a middle-class neighborhood called Los Viñedos.   Our modern facilities include 95 classrooms, seven science labs, six computer labs, two libraries, a covered semi Olympic size swimming pool, two gymnasiums with basketball and volleyball courts, three soccer fields, one softball field, two tennis courts and other areas for physical education.
Since the last accreditation visit, we have added a modern 400-meter tartan track and a state of the art Center for Visual and Performing Arts that includes a fully equipped theater that seats 470 people, a black box, and appropriate classrooms for band, orchestra, art, and digital animation.   
We also have a new early childhood center.  This new facility spans over 17,700 square meters or 4.4 acres. It is fully enclosed and has 22 classrooms, a library, a computer room, a music room, a kitchen classroom, an indoor playground, a multipurpose room, a dining area, an outdoor playground area, and offices.  Per our commitment to protect the environment, the building will be illuminated with daylighting technologies (Solatubes), high-efficiency air conditioning systems, and will have its water treatment plant. These new facilities will be used starting next school year.
Our Community
CAT serves approximately 900 families, most of them are upper-middle-class Mexican professionals who seek a bilingual Spanish-English education for their children.  Our school is also the first option for a few international families living temporarily in Torreón for professional reasons.
The school's organization extends from Pre-Nursery to 12th grade with a total enrollment of 1438 students with 255 in early childhood, 513 in elementary, and 670 in secondary school (7th through 12th grade). CAT also offers Intensive English, a separate, concentrated English-language program for incoming seventh graders who did not attend CAT in elementary school.
The student body is 97% Mexican, 3% other international students including from the US and enrollment has been increasing slowly but steadily; the student population was 1413 in the 2014-2015 school year and is now 1483 in 2019. 
The school director, principals, and assistant principals, along with directors of technology, curriculum, athletics, public relations, finance, and human resources assist with daily operations. 
The school has a total staff of 284, of which 112 are teachers, thirty-eight of them foreign hire teachers mainly from the US. We also have s teacher from South Africa, the Philippines, Paraguay, and Canada.  Other staff includes five counselors, twenty-three teaching assistants, two nurses, thirty-three office workers, forty-two custodians, and forty-three coaches and teachers in the after-school extracurricular activities program.  More than 50% of our teachers have a master's degree.
Similar Jobs

Alerce Formación Integral, SC
Hermosillo, Mexico
License required