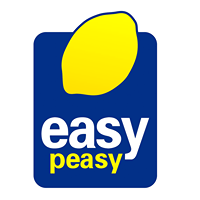 Featured Job
Young Learners English Language Teacher
Early Childhood, Elementary, Middle School
University Graduate, Licensed Teacher, ESL Instructor
We are looking for teachers with the energy and patience needed to teach young learners. We hope you are ambitious and want to challenge yourself not only in the classroom but in a new country. People looking to take on the adventure of living and working abroad are welcome to apply.
Qualifications:
Under 58 years of age and in good health
2 years post-graduation work experience or 120 hours TEFL/TESOL certificate
No Criminal Record
5 working days per week
ONLY 20 teaching hours a week!
Apartment assistance
Contract Completion Bonus
Paid Winter holiday
Paid Chinese national holidays
Legal Work Permit & Work Visa
Airport pick-up, hotel accommodation (whilst choosing an apartment)
24-hour assistance for living and work needs
Fantastic teaching opportunities in China with Easy Peasy English!
At Easy Peasy English language school we teach mainly young learners English through a fun and interesting curriculum. Perfected over the last 8 years our standardized curriculum and lesson plans mean the hard work has been done for you. Your job will be to edit and adapt lesson plans to more suitably fit your students' needs and make the preparations (such as handicrafts) to enliven the class and focus the student's attention.
In the classroom, you will lead a group of no more than 8 students on a quest to use, practice, and perfect their English. Depending on the age and ability of the students you will use the school's resources to teach using song, dance, flashcards, electronic whiteboards, student books, workbooks, and many other excellent teaching materials and aids we have. Where possible, and depending on the weather, we try to take students out of the classroom as much as possible. That could mean a trip to Ikea to go over furniture vocabulary, to the park to see trees, leaves, and flowers, or taking part in lots of regular activities we have such as our annual Halloween and sports day activities. You will be supported by senior managers and senior teachers and will get training in our system as well as ESL fundamentals before embarking on a great job and a wonderful way to explore this beautiful country.
Easy Peasy English is the leading language school in Southwest China. Each campus is based in a major metropolitan area such as Chengdu, the capital of Sichuan province. Thousands of students have experienced the Easy Peasy Language learning system to become fluent, confident English speakers.  
The kindergarten (ages 3-6) and primary school (ages 7-12) curriculum is at the heart of Easy Peasy English's educational structure. We also teach adult learners and prepare students to take tests for overseas education. Certified fluent English speaker teachers, certified fluent level local teachers, as well as China and UK research and development teams, mean continual development for both our students and teachers.
At Easy Peasy English our students are immersed in English learning from day one and follow a step-by-step, structured approach to learning, that has been tried and tested for over 20 years. All of the foreign teachers at Easy Peasy English are fluent English speakers. As our foreign teachers come from North America, the UK, and Ireland as well as Australia and New Zealand, each student gets to learn more than just a language, but cultural awareness, and our teachers a part of a diverse and dynamic workplace.
One of the world's most powerful nations, China's cultural contributions have influenced history and human development for thousands of years. Teach Away offers ESL teaching jobs in reputable language schools as well as licensed teaching jobs across China.
Land area - 3.7 million sq. miles (9.6 million sq. km)
Please note that Teach Away provides information on behalf of schools and cannot accept liability for information provided or policies schools may adopt. Be sure to verify all details that apply to you, and check for the latest visa and work permit requirements. For any questions regarding job postings, please contact the school directly. Teach Away believes in diversity and inclusivity, and that everyone deserves to be treated with respect and be considered fairly and equally for employment. We ensure all schools we work with adhere to our pledge to promote inclusivity and diversity in education and recruitment practices.