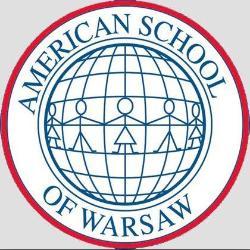 American School of Warsaw
Bielawa, Poland
Established in 1953, the American School of Warsaw is an international school in Warsaw, Poland. The school is divided into elementary, middle and high school levels, enrolling approximately 950 students. The ASW student body is comprised of over 50 different nationalities.
The school opened its doors to a new multi-school complex in 2001, which features state-of-the-art computer and science labs, an indoor swimming pool, sound and recording studios and an all-weather sports field.

ASW is an authorized IB World School and is accredited by the Council of International Schools (CIS) and the New England Association of Schools and Colleges (NEASC). The school is also a member of the CEESA and SCIS organizations. ASW welcome applications from teachers who are passionate about their subject and enjoy working in a dynamic, international community.
[video:https://www.youtube.com/embed/uvvddMJcVb8?rel=0]