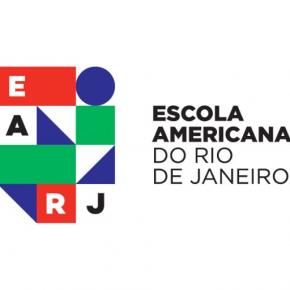 Escola Americana do Rio de Janeiro
Barra de Tijuca, Brazil
Established in 1937, Escola Americana do Rio de Janeiro is a non-profit, non-denominational educational institution and one of Latin America's most respected international schools. Offering an American curriculum to students in Preschool through Grade 12, EARJ currently enrolls approximately 1,100 students.
EARJ is a twin-campus school. The Gavea campus is situated on a 12-acre campus within the Tijuca Forest and surrounded by stunning mountain and ocean views. Designed to meet the needs of the gropwing population in Barra de Tijuca, the Barra campus is located to the south of the city in a modern purpose built facilty. EARJ offers three distinct courses of study: an American High School diploma (accredited by AdvancED), the IB Diploma, and the Brazilian diploma, (Ensinio Medio( for those students who qualify. All classes are taught in English, with the exception of the Brazilian Diploma program requirements and Spanish and French foreign language courses.
THE EARJ EDUCATOR PROFILE
The school's hiring decisions take into consideration both the likelihood of a potential new hire being professionally successful at EARJ and personally happy in Rio de Janeiro. The school's prior experience and research literature in this area suggest that the following profile best describes a successful EARJ educator:
Professional Profile
3-5 years qualified teaching experience
MA in Education
Prior international school teaching experience
Prior experience working in multilingual classrooms
A motivated learner who accepts responsibility for their own growth
Thrives in an atmosphere of transformational leadership
A professionally active digital footprint
Teachers students not subjects
Personal Profile
Culturally open minded and eager to broaden personal experiences
Demonstrates a growth mindset in their engagement with the world
Demonstrates a willingness to take balanced risks and is comfortable with failure
Sees value and possible in uncertainty
Has an optimistic outlook on the world
Has a desire to connect with others
Has a robust sense of self
Puts people ahead of things
CHILD SAFE RECRUITMENT
EARJ is committed to child-safe recruitment practices and fully endorses the policy and practices recommended by the International Task Force on Child Protection, AdvancED and within the context of Brazilian law. All possible steps shall be taken to ensure that thorough background checks, child protection interview questions and best practice procedures are implemented throughout the recruiting season. EARJ shall cross reference potential new hires with relevant official sex offender databases where possible including, but not limited to, home of record and most recent country of employment. No candidate may be hired without the written endorsement by the previous employer as to the candidate's good character and safety with regard to children.