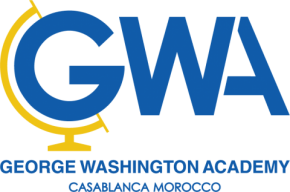 George Washington Academy
Casablanca, Morocco
Since 1998, George Washington Academy's caring faculty and staff have provided students and families with an educational atmosphere and culture captured best in our Vision Statement:

"GWA inspires students to become multilingual lifelong learners who pursue excellence, model integrity, and honor cultural diversity. We educate the whole person by equipping minds and building character, empowering students to serve Morocco and the global community with wisdom and compassion."

This mission drives everything that we do; and as a nonprofit school, every dirham goes into educating our students instead of going into an owner's pocket.

All that is missing is YOU!