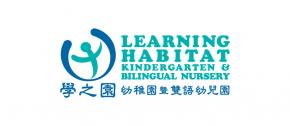 Learning Habitat Kindergarten & Bilingual Nursery
Kwun Tong, Hong Kong SAR China
Learning Habitat began modestly in 2000 with one campus and just 4 students. We've since grown to seven campuses across Hong Kong providing high quality bilingual education to over 2800 students every year. Our balanced curriculum, passionate teachers and strong parent network have enabled our students to learn happily while achieving outstanding placements in competitive primary schools. These powerful partnerships are what allow us to continually exceed our community's expectations.
Looking ahead, we aim to evolve our growing campus network into an early childhood ecosystem that fosters thriving children and families. One important aspect will be the introduction of appropriate educational technology that helps us to refine and share our best teaching practices. Beyond improved language fluency in Chinese and English, the result will be a more impactful learning experience for children that incorporates 21st century skills such as self awareness and relationship building.
To know more about us, please visit our website: http://learninghabitat.org
We are seeking qualified and committed teachers to join our dynamic team for the new 2022/23 school year commencing August 2022. This is a great opportunity for teaching professionals to explore the culture where East and West meet, and contribute to bilingual education.