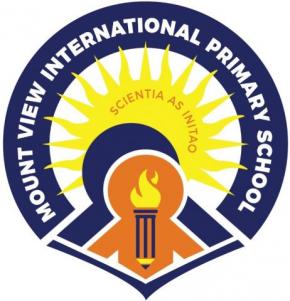 Mount View International Primary School and Early Years Centre
Blantyre, Malawi
Mount View International Primary School is one of the oldest and the most renowned schools in the country offering the prestigious Cambridge Curriculum to its learners from Pre-Nursery to Year 6. MVIPS is also a feeding school to Central High International School on the same premises.
MVIPS offers a challenging, inclusive international education environment, designed to give every student opportunities for success within and beyond school. This education is provided by a team of outstanding, well-qualified teachers, working in world-class learning environments on a safe, secure campus.
Our school offers a joyful, safe, challenging, and caring educational environment, where the focus is on an excellent, balanced program of learning, which develops kind, confident, academically successful, and outgoing students.
Our Enduring Goals are:
To foster a caring and safe learning environment that stimulates curiosity, freedom of expression, cooperation, fairness, and respect for others
To use technology to enhance the delivery, quality, and effectiveness of teaching and learning
To strive towards improving the school's learning environment, facilities, and resources
To encourage children to develop the skills necessary for independent learning, successful problem solving, and critical thinking
To provide learning experiences that are appropriate to a child's age and stage of development
To ensure effective teaching and learning by recruiting and developing skilled and committed teaching staff
To prepare our young people for the challenges of a rapidly changing world
To celebrate cultural diversity
To promote positive partnerships between staff, students, parents, and the wider community.
Mount View International Primary School aspires to engage and inspire students to become lifelong learners. Students become lifelong learners and global citizens within a safe, secure, and caring community. We value cultural diversity and our environment.
Mission Statement
At Mount View International Primary School our mission is to provide the highest quality, cost-effective education in a safe, secure and caring environment for all students.
The School is committed to:
Providing high quality, cost-effective educational services
Ensuring that learning takes place in a safe, collaborative, and caring environment
Teaching and learning which values inquiry and developing skill sets that allow students to think critically and creatively
Developing students' curiosity and knowledge about the world
Following our motto of 'Scientia ab initial, Science from the beginning. Thus helping students discover a clear base of concepts and knowledge about the world around us
Enhancing students' awareness of their perspectives and understanding those of others
Being responsible, through developing attitudes and undertaking actions that are socially and ethically sound
Providing modern teaching methodologies, facilities, and services
Continually improving the effectiveness of the quality of teaching and learning