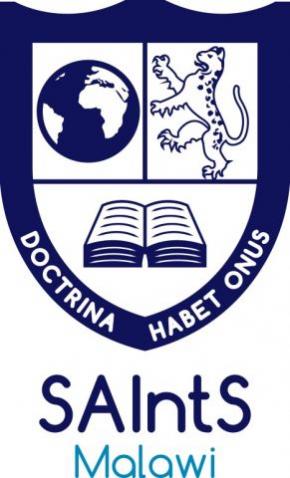 St. Andrew's International High School
Blantyre, Malawi
St. Andrew's International High School (SAIntS) is a well established, British International School in the Warm Heart of Africa. We are celebrating our 60th (Diamond) Anniversary this year and look forward to another 60 years of Leading Education in Africa. The School is located in the Southern Region of Malawi in Blantyre, the commercial capital of Malawi. It is set on a very large campus with plenty of space, but close to the centre of the city. The school role is approximately 510, with 100 students staying in the on-site boarding houses.
SAIntS is a COBIS School and year on year students gain outstanding iGCSE and A Level results both in terms of progress and attainment.
The School offers students a full and rounded education based on a British curriculum adapted to a Malawian context. We balance our rigorous academic programme with a wide range of activities and sports to support our aim of realising the full potential of each individual. Entry to the school is non-selective, though once admitted, we test students so that we have the best understanding of their needs.
In Years 7 to 9, we follow the English National Curriculum as a foundation to internationally recognised external exams in Years 10 and 11. At the end of Year 9, students elect to study nine subjects which they follow for two-years, leading to iGCSE or the equivalent BTEC level 2 qualifications. Students progressing to Year 12 then follow AS level or BTEC level 2/3 studies..
SAIntS also has a variety of systems to help ensure success and achivement. We have specialist Learning Support teachers and Pastoral & House systems which provide a secure framework to nurture and guide students as they develop into future leaders.