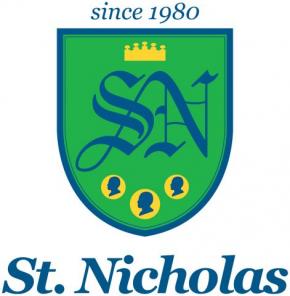 St. Nicholas School
São Paulo, Brazil
St Nicholas School was established in 1980. The Pinheiros campus is centrally located in a cosmopolitan, attractive, and busy part of São Paulo. It is a vibrant, stimulating, and happy multicultural community of 600 pupils from 18 months to 18 years, local and international families, and a highly diverse and passionate body of teachers. International students make up a significant percentage of the school population and International-mindedness is promoted and celebrated.
The St. Nicholas community is passionate about learning. We have designed an innovative, balanced, and challenging 21st Century learning experience inspired and underpinned by the International Baccalaureate PYP and Diploma Programmes. Technology is central to learning and we aim to maximise the opportunities for learners to experiment with different information and communication tools. The school provides a balanced and rich transformative education for its diverse body of learners.
Members of the community are open to learn and grow and are willing to contribute to the collective learning and share and support others. We value our parents and the part they play in each child's learning. You will want to contribute to the wider community and should start to learn Portuguese. Once you arrive we will provide Portuguese lessons.
Values and Vision
Our mission is to ignite a passion for learning, from our hearts to others, for the world.
More information about St. Nicholas School can be found at www.stnicholas.com.br https://www.facebook.com/st.nicholasschool.br https://www.instagram.com/st.nicholasschool/ and https://twitter.com/stnickssaopaulo