Teaching Salary in Georgia
Teaching in Georgia is volunteer work. However, all teachers in Georgia will be paid a monthly stipend to cover their expenses. This monthly stipend is 500 GEL per month (approx. $300 USD). The cost of living is very low in Georgia, and the stipend is akin to a normal Georgian wage (the average monthly income is approximately $400 USD).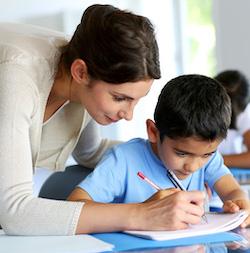 Teaching Job Benefits In Georgia
In addition to a monthly stipend, teaching jobs in Georgia offer a number of benefits. Teachers will stay with a Georgian host family, meaning accommodation is very inexpensive (approx. 100 GEL, or $60 USD, per month). Free events and excursions to local points of interest are arranged for teachers.
Round-trip airfare is provided for teachers. Teachers staying two semesters are provided an additional round-trip airplane ticket for holiday purposes. Teachers staying two semesters also receive 24 paid holiday days outside of the school year.
Teaching jobs in Georgia also include full medical coverage, orientation and training upon arrival, a mobile phone, and 24-hours-a-day support from TLG staff. Upon successful completion of a contract, teachers in Georgia receive a letter of recommendation and a certificate recognizing their participation.